Urgent Financial Appeal for the Age UK North Staffs Advice Service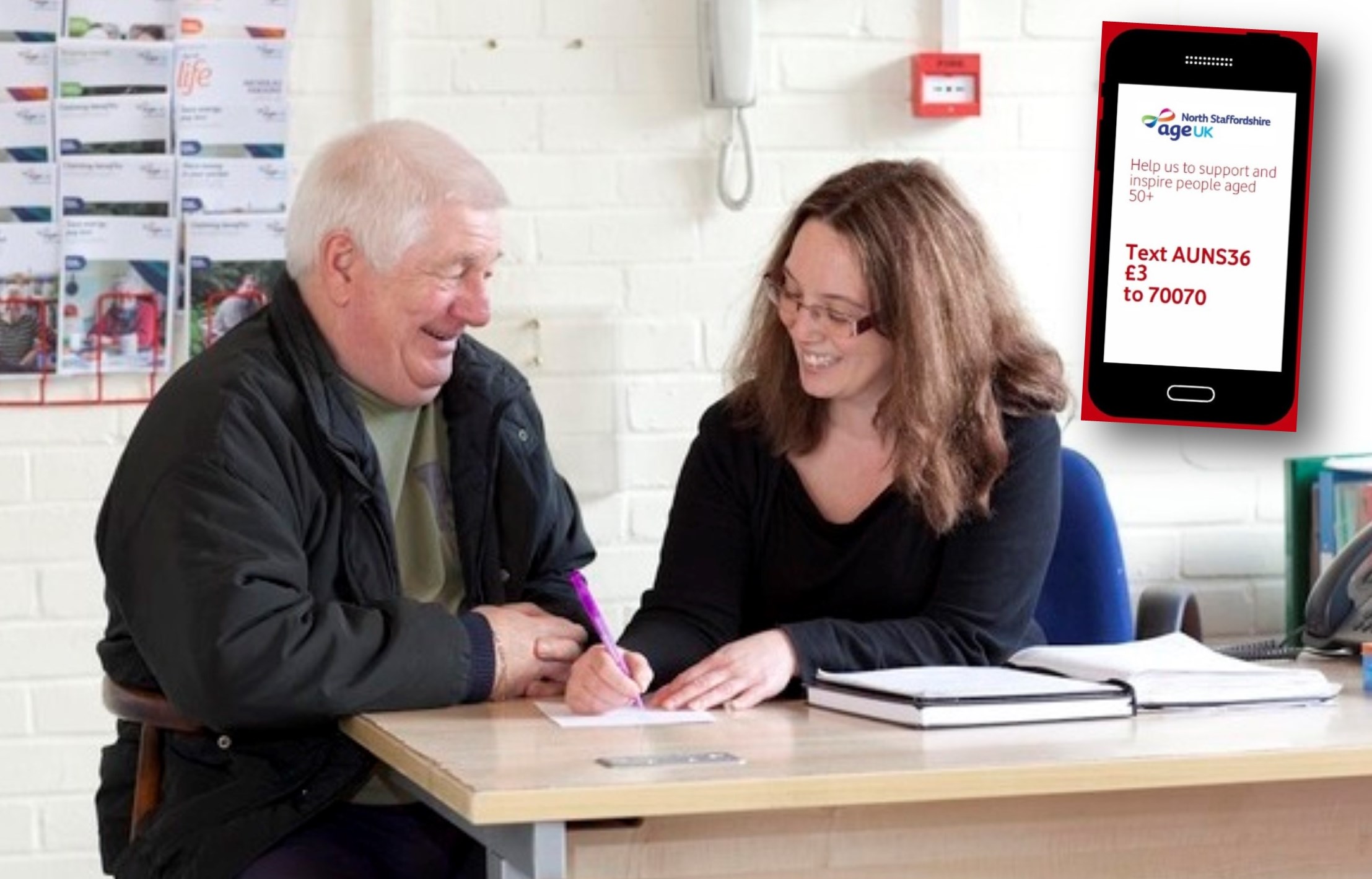 Published on 22 February 2018 02:27 PM
We have launched an urgent appeal for financial support as a result of a series of funding cut-backs.
For many years, Age UK North Staffordshire has provided a free and confidential Information and Advice service, helping thousands of local older people every year.
But accumulated cuts to funding over recent years have devastated the service and we are now facing the real possibility of closing it down. Each year we have to raise funding for the service. But over the last 12 months the main financial backers of the service - the County Council, Newcastle Borough Council and Stoke-on-Trent NHS commissioning – have all said they no longer want to fund the Service.
We are seeking your support so that we can keep the service open after the end of March, when current funds will be exhausted.
Chief Executive Peter Bullock says: "Growing older is often complicated, difficult and worrying. That's why we are here. The charity has over 20 years' experience of providing this service to help make later life across the city and North Staffordshire a better life. Our skilled advisers are fully trained and have provided the service through drop-ins, appointments –including visiting to the house-bound – as well as over the phone".
He added, "We are not a branch of the national charity, so to deliver our valued services for local older people, we have to raise all our own funds each and every year. But now deep funding cuts mean this vital service faces a genuine struggle to continue.
We have no alternative but to launch this appeal to all those who care about the wellbeing of local older people. Please help us so we can help those who need our support."
The free, confidential and independent Service has been used over 36,000 times in the last 6 years, and since 2011 has secured at least £9,330,000 in extra income to go into local older people's pockets, which will also have helped the local economy.
Read Sarah's Story to see how we have been able to help local older people live well and independently at home.
What you can do
You can support our appeal in a number of ways:
Fundraise for us – whether it's an office whip-round or an organised event, we've put together a Fundraising Supporters Pack full of information and guidance to help you make the most of your efforts.
If you would like to get involved and see what activities we might already have organised, see our fundraising pages and fill in the fundraising form via this link.