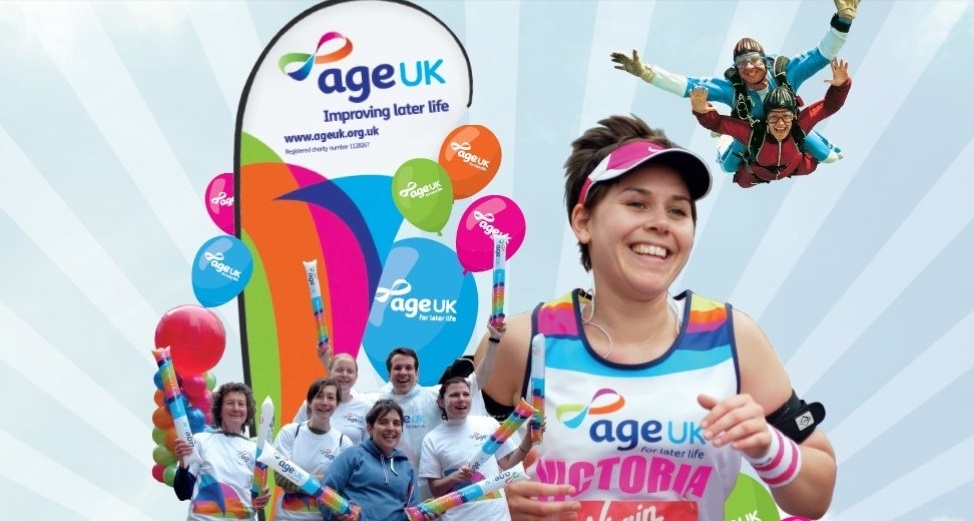 This page tells you why we need to raise funds and how you can help.
Age UK North Staffordshire is an independent local charity, not a branch of national Age UK, and we are responsible for raising our own funds in order to deliver local services to older people. We are a brand partner of the national charity and share the same values and mission but operate purely for the benefit of the older residents of North Staffordshire.
The last few years have seen accumulating cuts in public service funding which have affected local authority spending, Public Health and a wide range of health and care services across the country.
In a period when the number of older people is growing, shrinking resources are having a major effect on what services are available to support them. At Age UK North Staffordshire, we have been feeling the impact of reduced funding for the last six years and never more so than now as further cuts to our grants and contracts have been inflicted by cash-strapped local service commissioners.
To offset the effect of cuts, we are urgently seeking the support of the public and businesses to help us raise funds. The following information and accompanying pack are here so that we can help you to help us to help local older people through these challenging times.
You'll find hints and tips to help you make the most of your fundraising and details of how to register with us using the form below.
Click here to download our Fundraising Supporters Pack
If you have any queries or need help with any aspect of your fundraising, contact our Services Manager on 01782 286209 or info@ageuknorthstaffs.org.uk
Find out more about fundraising for us
Age UK North Staffordshire is registered with the Fundraising Regulator, the independent body which sets and maintains the standards for charitable fundraising in England, Wales, and Northern Ireland. Click here to find out more.

Fundraising Promise
We are committed to the Fundraising Promise and to treating donors and the public with respect, fairness, honesty, and clarity in our fundraising activities. We will keep our fundraising practices under review and we will work with others with the aim of improving practice across the charity sector.
If you have any questions or concerns about this, or any aspect of our work, please don't hesitate to contact us on 01782 286209.
The Big Knit
Each year our dedicated group of volunteers knit thousands of amazing hats for Innocent smoothies to earn the charity vital funds to help older people. For every hat the charity earns 25p, and they can be knitted anywhere, by anyone!