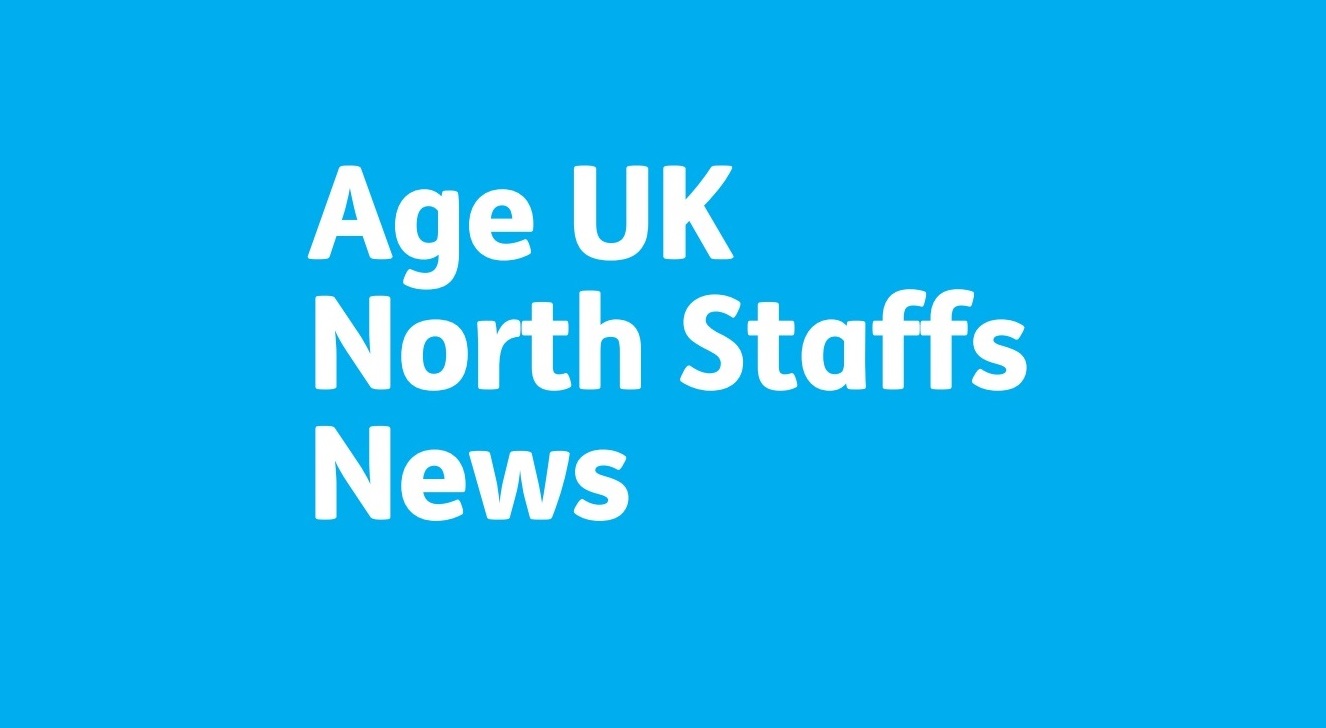 24/04/2018
Coop Bank HQ volunteers raise over £200
Four volunteers from the staff of the Coop Bank's HQ in Leek helped collect cash from shoppers at Tesco's in Meir on Friday 20th April raising £201.07 in six hours.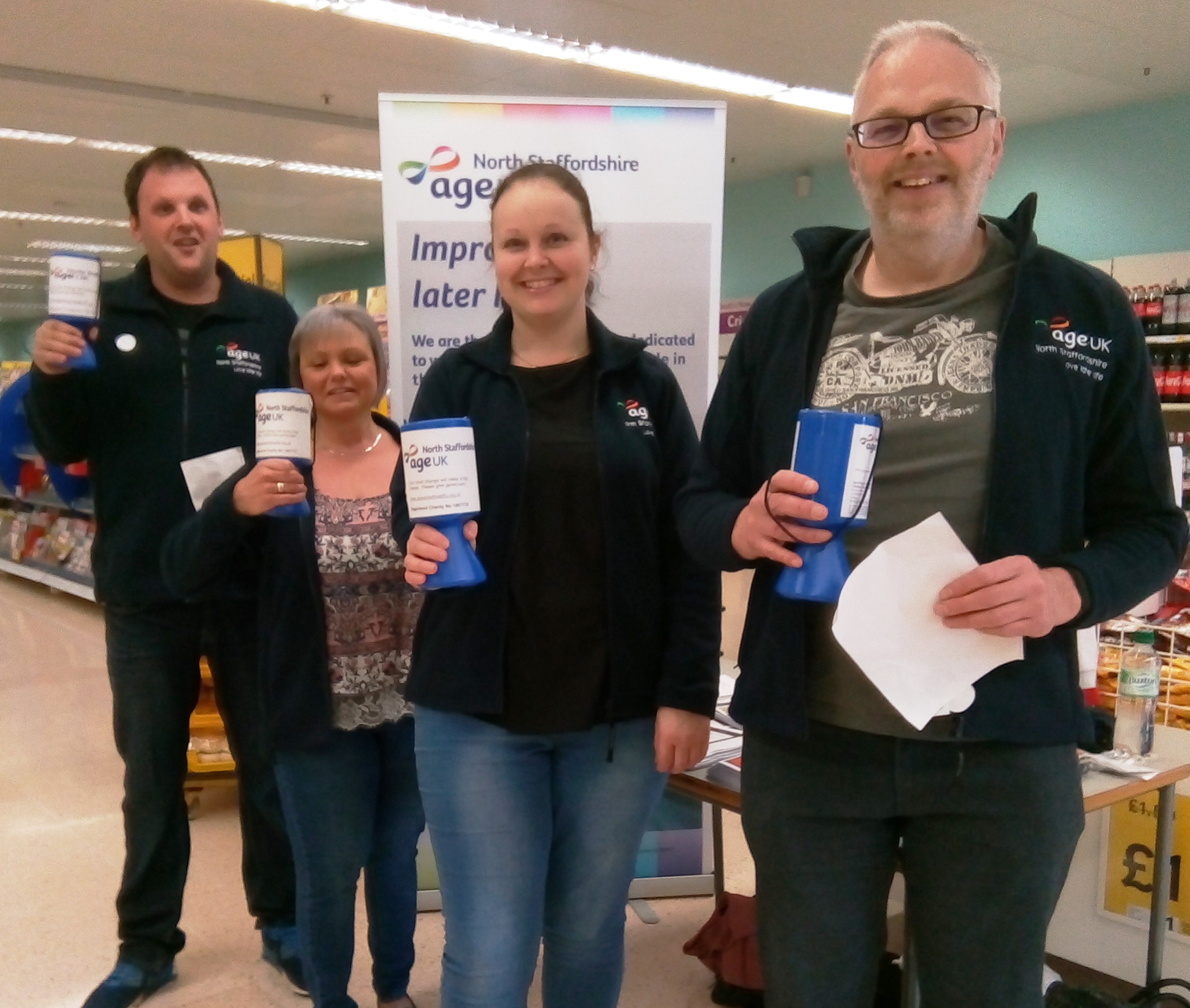 From left to right: Coop Bank volunteers Ryan Brassington, Nikki Bowyer, Claire Bould and Joe Baddeley.
Ryan Brassington, an adminstrator in document processing at the bank, said: "We are all glad that we could help with the fundraising for you and, work permitting, would be happy to do so again."
Our warm thanks go to Ryan, Nikki, Claire and Joe for helping out in this way and securing much-needed financial support for the charity.
Thanks also to Tesco and their staff at Meir for enabling us to carry out the collection and, of course, to the scores of kind donors who have generously supported us.
If you would like to find out more about volunteering to help us fund raise, follow this link.
23/04/2018
Essential Help from Essential Health staff

Staff at local care company Essential Health are planning to raise thousands of pounds for Age UK North Staffordshire over the next five months. Seven staff, including Managing Director Wendy Wallace, have organised a sponsored 25 mile bike trek at Great Greenhow (see the map here), in Yorkshire's Nidderdale, on September 8th in aid of our charity.
"We are all delighted to be able to fundraise for our local Elderly Community with Age UK North Staffordshire," said Wendy. "Staff at Essential Health care passionately about the wellbeing of local older people and we see this as a way of providing extra support to them."
Each of the seven fundraisers has set themselves a personal target of £1500 to raise by September and have already begun to attract sponsors. "In addition to sponsorship from friends, family and the general public, we are planning several other events and activities to raise awareness and cash," said Wendy.
"We're incredibly impressed by the determination and commitment shown by this intrepid fundraising team," said John Larkham, the charity's Services Manager. "At a time when service funding has become so challenging, this will help enormously in delivering services and activities to older people in North Staffordshire."
Etruria-based Essential Health are registered with the Care Quality Commission and provide support with personal care needs, personal activities, and domestic and household tasks. They assist with recuperation, providing care at night, and delivering specialised care, support and equipment.

If you would like to support the Essential Health fundraisers, you can go on to their Charity Choice sponsorship page via this link.
"We'll be reporting progress on our website," said John, "so there will be more news on this website over the coming weeks and months."
If you are interested in finding out more about raising funds for Age UK North Staffordshire, follow this link to our fundraising page.
To download our Fundraising Supporter's pack, full of tips, advice and ideas, click here.