Getting Started with Fundraising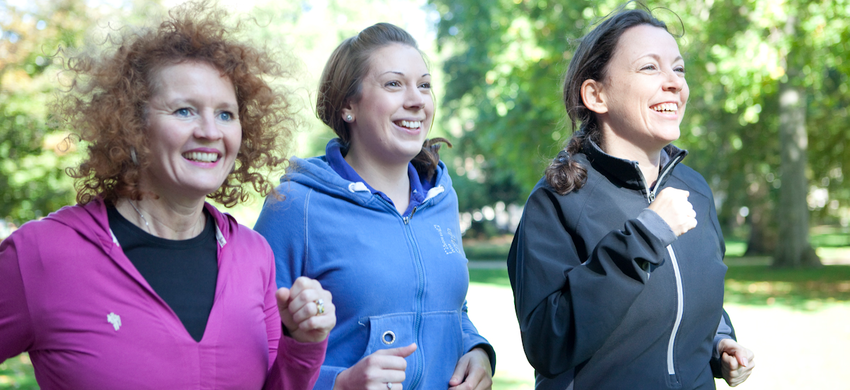 Any activity can be a good fundraising opportunity. What would you like to do? A dinner party, a film screening, van pulling and drastic haircuts? These are all fundraisers that have helped older people, but you might have some other ideas up your sleeve. Some things to consider:
Is it going to be a sponsored activity or are you hosting an event?
What do you enjoy?
Where do your talents lie?
Can anyone help you?
Do think about how much time and effort you can spend on planning and organising the event. Remember, you're doing a good thing for charity, but it should be fun too.
The sooner you start, the more you'll raise. No explanation needed! Don't leave it until the last minute.
Individual sponsorship. Once you've registered with us, we can supply sponsorship forms and/or set up your own online.
Don't feel daunted. If you set yourself a fundraising target, by breaking it down into easily achievable chunks, it will be less daunting. Divide your fundraising target and work towards a monthly or weekly target, instead of one amount.
Why should people sponsor you? It is important to explain to people why they should sponsor you in support of Age UK North Staffordshire – make your passion for the cause infectious!
What's in it for me? Don't rely on sponsorship alone. People are helping you to achieve your goal, so give them something in return. How about a quiz or picnic? Spread the word. Tell everyone what you are doing. Use email signatures, work noticeboards, local press, Facebook, Twitter and even answerphone messages – use every means possible!
If you work, approach your employer. Ask your company if it operates a matched-giving scheme, which means it'll match your fundraising pound for pound. If they can't, you could ask for a donation or for permission to arrange some fundraising events within the workplace.
Play to your strengths. Where do your talents lie? If you're good at something, make some money out of it! For example, dog-walking, car-washing, gardening, odd jobs, babysitting and making greetings cards.
Don't give up. Persistence really pays off. You don't want to pester people too much, but there's nothing wrong with sending out an email reminder a couple of weeks after your first request. Don't be afraid to do this – people genuinely forget, and will appreciate the prompt.
What do you enjoy, and how could your friends, family and colleagues be involved?
The Great Cake Bake

Encourage your colleagues to bring in home-baked (or shop-bought) goodies to sell in the office. It's a simple way to raise money and will perk up the morning coffee break.

Get Quizzical

Quiz nights take place in pubs across the UK and are always popular. Why not organise your own and raise funds for Age UK North Staffordshire?

Throw a Party

Perhaps a themed dinner party, a murder mystery evening, games night, karaoke, barbeque – if it gets people together, it can be a fundraiser. Ask your guests for a donation and supplement this with a raffle or similar.
Sponsored Anything!

Swim, walk, run, parachute jump or silence and pie eating! Most things can be sponsored so the choice is yours. What would your friends and colleague consider an absolute challenge or daring?

Go Wild

Let your imagination run wild - the more creative your idea the more publicity you are likely to get and the more people will support you.

Collections

If you would like to help us with any locally-organised collections in your area and local supermarkets please contact us on 01782 286209. We will provide you with a range of materials you might need.
In our Fundraising Supporters Pack, we've devised an A-Z list of ideas to inspire you. Download it here There's also the GoRaise community which has 52 ideas which you can find here.
If you would like some help planning an event please contact us. In addition to theses resources we can provide collection tins, balloons, customised leaflets and posters to help you advertise your plans or recruit participants.

Find out More
Supporting Age UK North Staffs helps older people through informing, empowering, providing practical help, enabling volunteers, and reducing loneliness and isolation.

Companies and clubs can become involved with Age UK North Staffs by holding fundraisers, nominating us as their chosen charity, or even supplying resources which could help to raise funds.

It is important that all your fundraising hardwork is noticed! Find tips on using social media and contacting local press and radio here