Walking Football's back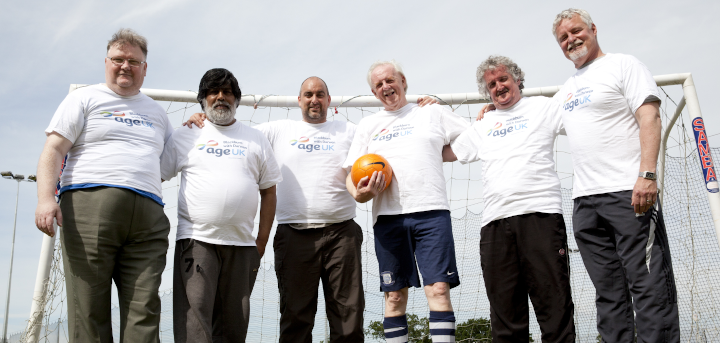 Published on 16 July 2021 04:28 PM
At last, you can get back on the pitch and try out or improve your Walking Football skills, with Age UK North Tyneside's Active Age programme.
No previous experience is necessary. You can read all about the rules here. The WFA Guide To Playing Walking Football.
Our friendly coach will help you to increase your fitness levels, and you'll have all of the fun of team football at the same time.
Dates and times are below. There have been some changes to the Walking Football locations and times. Both sessions are now being held indoors for winter.
Indoor - Mixed Walking Football Skills at Blue Flames Club, Whitley Road, Newcastle upon Tyne, NE12 9SF. Thursdays, 10.30am – 11.30am. For current booking and charges details, please see our Keep Fit page.


Indoor - Women Only Walking Football Skills at Linskill Centre, Linskill Terrace, North Shields, NE30 2AY. Wednesdays, 10:00am to 11:00 am. For current booking and charges details, please see our Keep Fit page.

As part of The Age UK Walking Football Programme, funded by The Football Association and Sport England.
Case study - John's story
As a younger man, John always enjoyed football, which made his Parkinson's symptoms diagnosis even harder to accept. But football became a saving grace of sorts, not only helping him find ways to get moving, but also connect to others living with health conditions.
Find out more on the We Are Undefeatable website
View, Download or print a flyer
Age UK North Tyneside Activities
Healthy Activities
Want to take part in activities but need some support?
Volunteer with Age UK North Tyneside