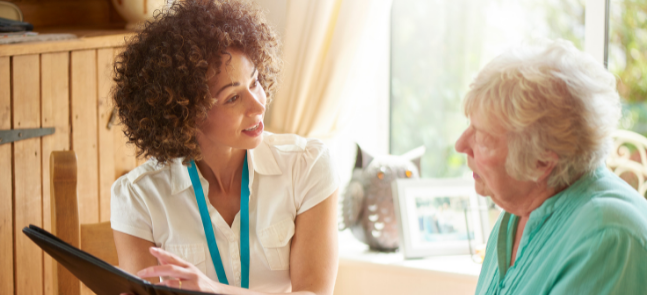 A partnership between Age UK North Tyneside and the NHS.
About CARE Point
We are a community and mainly home-based NHS service.
We see the frail, older people who are registered at a North Tyneside GP practice.
We are a 9am-5pm weekday service.
We are an award winning multidisciplinary team. (CARE Point includes nurses, nurse practitioners, physiotherapists, physiotherapy technical instructors, occupational therapists, social workers, community wellbeing officers and reablement, community rehabilitation staff and Age UK North Tyneside.)
We receive referrals from GPs and other health professionals.
Our aim is to:
Address frailty, health and wellbeing in older people.
Promote independence and help patients remain in their own homes for longer.
Reduce social isolation by linking patients to our and other partner community activities.
Set appropriate short term goals and work together with the patient until they are met.
Educate patients as well as ourselves.
Deliver high quality, holistic care, tailored to patients' needs.
Work with our patients and their families to avoid the need for an unnecessary trip to the hospital.
Customers can be referred by their own GP, district nurse, community matron, social worker or by the North Tyneside hospital discharge team once in hospital. They can also make a call to social services to be referred.
CARE Point case studies
David's story
CARE Point Case Study September 2021
David is 69 years of age and lives alone. His cousin has recently come to stay with him and has been supporting him in making his home more manageable and to encourage him to get out and about as he has been feeling isolated. David lives with learning difficulties also.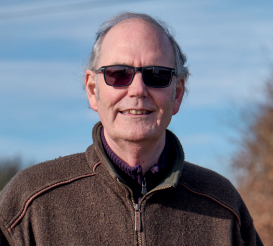 For many years David had worked for M&S but retired in October 2020 during the pandemic. He is an avid film lover.
David was referred to Age UK North Tyneside due to feeling isolated and in need of support around his home. Although David did spend a considerable amount of time at home watching TV he was hoping to find more activities outdoors which he could participate in.
David was referred to Age UK North Tyneside's Information & Advice team for a benefits check as he was unsure about his entitlements. He was also referred to the Cedar Grove Wellbeing Centre as way of getting to know people and joining in with activities. David's cousin was also provided with information and contact details for LD North
Details for cleaning companies were provided as David's cousin felt that he needed help to do a big clean of the home initially and then a fortnightly cleaner to help David
A second home visit was booked to chat to David about other social activities he could participate in his local area and as a result David agreed to give the lunch club at Wallsend
David had an appointment with Age UK North Tyneside's I&A team to carry out a benefits check on his behalf. He also decided to attend the wellbeing centre again and the team at Cedar Grove facilitated this with him.
David enjoyed his visit to the lunch club at Wallsend Mem and is returning but also to attend the Men's Wednesday lunch club additionally.
Support has been received from an occupational therapist to make living in his own home more manageable for David enabling him to retain his independence and live at home for longer.
As a result of CARE Point's support David has said that he is feeling much happier in himself and far less isolated. He says "I've enjoyed the visits and chats with Rachel and Shanaz from CARE Point. They are nice company and lovely to speak to. I have decided to go to the men's lunch club twice each week and I'm very keen to return to the wellbeing centre soon."
Violet's story
CARE Point case study October 2021
Violet is a sprightly 91 year old who is always 'full of beans' and willing to give anything a try. She describes herself as able to "dance all day long". However she moves around her home with a walking frame as her poor mobility can limit her. Violet is supported by carers and is visited by her daughter at weekends.
During lockdown Violet lost all of her confidence having suffered a number of falls and subsequently she stopped doing all of the things she use to enjoy. Violet used to participate in sequence dancing and the Age UK North Tyneside Strength & Balance classes both came to an end for her due to her diminished mobility.
The CARE Point team researched what options might be available to Violet as she was craving her activities and social interaction.
It transpired that Violet had become "terrified" to step outside into her own garden such was her diminished confidence following lockdown and shielding. The team supported her and encouraged her to do this. She overcame her fears and resumed her regular garden visits and enjoyed sitting in the sunshine again.
The CARE Point team were able to 'fast track' Violet back into her beloved Strength & Balance classes providing a trusted taxi service to enable this alongside one of the Strength & Balance Officers who accompanied her to the first session.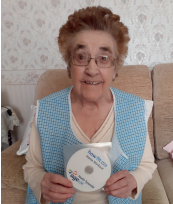 Violet was provided with a copy of the How Fit DVD and further encouraged to use the introductory session guidance in her own home to improve and increase her resilience.
Following further home visits with Violet the team provided her with details of local wellbeing centres to enable her to mix again safely and participate in activities including chair based Pilates. Violet confirmed that she'd very much like to pursue this.
Violet said "No doctor has ever done what Age UK North Tyneside have done for me".