Community Dementia Service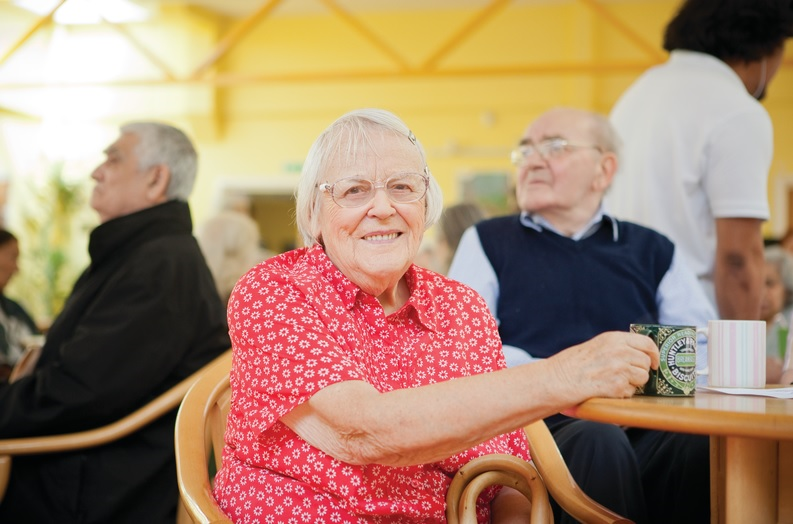 Our new Community Dementia Service in Blyth is specially designed for those people with a diagnosis of dementia.
The aim of our Community Dementia Service is to support the service user to remain as independent for as long as possible.We aim to ensure that every service user feels safe and comfortable during their time with us and family/carers are confident in the knowledge that their loved one is cared for in a safe caring environment while they have a much needed break and time for themselves.
What is available at the Community Dementia Services?
We can offer:
Gentle Armchair exercise

Reminiscence therapy

Crafts- e.g. card making, knitting

Domestic activity – e.g. baking, kitchen tasks

Short walks

Board games/quizzes

Alternative therapies- e.g. aromatherapy hand massage

Short outings- e.g. coffee, ice creams

My Life History work

Newspapers and topical events

Regular service user meetings, e.g. service users express their views and wishes

Lunch and transport are provided for a small charge.
Person-Centred Approach
We adopt a person-centred approach to our care; all service users have an individual assessment of their needs. Family/ carers participate in developing our personalised care plan which will include how meeting basic needs such as independence, mobilising, toileting, safety, eating and drinking can be met.
We consider how the service user can participate in activity which is not only meaningful to them but motivates, stimulates and relaxes whilst promoting mental well-being.
We work in partnership with other professionals who may be involved in the service users' care and regularly review planned outcomes with both the service user their carer/ family and appropriate professionals.
Our Staff
The Community Dementia Service and dementia day centres are intergrated with our Community Home Care team, providing a holistic wrap around service for all customers.
All staff undertake a thorough recruitment process including a Disclosure and Barring Service (DBS) check. They attend an induction programme and all staff undertake mandatory training and ongoing dementia care training.
How do service users get to the service?
Transport is provided by Age UK Northumberland, is fully accessible and has both a driver and an escort.
Service users are transported to and from the day centre.
The most time efficient routes are used so as to keep the service user journey to a minimum.
Are refreshments available?
A hot drink and toast are served to service users upon arrival, followed by a two-course lunch at lunchtime.
Tea, coffee, biscuits and soft drinks are available throughout the session.
Community Dementia Service Locations
Thursdays
10am - 2.45pm
Isobella Centre, Blyth
Find out more
To find out more about our Community Dementia Services please call: 01670 784 800 and ask to speak to our Day Services Team.