E.ON Warm Homes Programme
Age UK Northumberland set to make winter warmer for over 65s in Northumberland
E.ON funding continues to support Age UK's Warm Homes Programme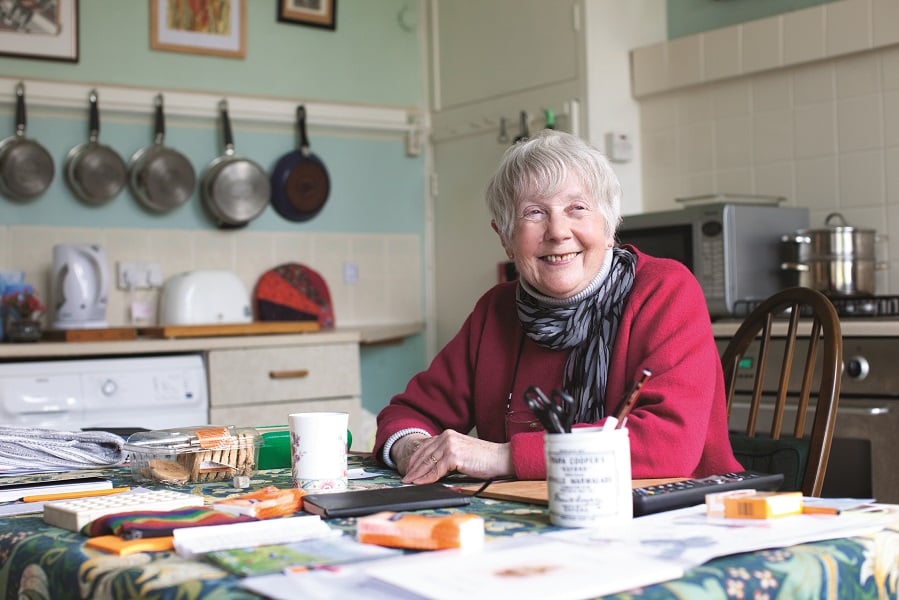 Age UK Northumberland will be carrying on its work supporting older people struggling during the colder months thanks to continued generous funding from E.ON. The funding will help alleviate the effects of fuel poverty on older people in Northumberland, through the relaunch of the Warm Homes Programme.
The Warm Homes Programme is now in its 10th year and is needed more than ever to help older people affected by the COVID-19 pandemic to access additional benefits entitlements, meaning they can stay warm this winter.
Thanks to E.ON's support, older people in Northumberland can take advantage of free benefits advice with trained advisors from Age UK Northumberland who will assess their eligibility for benefits and provide support to help claim. Advice is free, impartial and confidential and clients will also be given the opportunity to access Age UK Northumberland's supporting free services and support.Due to current COVID-19 restrictions, this service to be carried out safely over the telephone or via video-link.
Amy Whyte, Head of Charitable Services, at Age UK Northumberland, said: "It might seem early to start planning for the winter, but the coronavirus pandemic has made this year even tougher for older people, and it's vital that we can give as much support as possible to help them cope in the months ahead. The sooner you make changes the sooner you will reap the benefits, especially once the cold weather gets underway. That's why we are urging our over 65's to get in touch to find out how they can benefit from our services ahead of winter.
"With E.ON's generous support Age UK has already helped thousands of vulnerable older people address the biggest issues that impact on older people's ability to stay warm and well in winter: the cost of living and heating homes efficiently.
"For more information, get in touch with our Information and Advice team on 01670 784 800."
For more information and advice on how to save money on your energy bills, download Age UK's Save Energy Pay Less and Winter Wrapped Up guides. Older people and their families can also check out Age UK's energy saving top tips – see below.
For more information about Age UK Northumberland and the services the Charity offers visit www.ageuk.org.uk/northumberland or call 01670 784 800.
Energy saving top tips
Saving energy at home is easier than you may think. Simple steps such as drawing your curtains in the evening can minimise heat lost through windows, and tucking long curtains behind radiators will stop the heat from getting trapped. And remember to keep radiators and heaters clear so the heat can circulate.


Did you know that draught proofing your house could save you around £25 a year on your heating costs? And it couldn't be easier - simply use draught excluders to prevent heat escaping under doors, seal gaps around window frames and fit covers to letter boxes and keyholes.


Make sure you switch appliances off when you're not using them, rather than leaving them on standby, and unplug chargers even when they're not in use – many still use electricity when they're plugged in, even if they're not connected to anything. You may be surprised to know that this simple step could save you around £30 per year.


Do you have a 'time-of-use' tariff such as Economy 7, which charges you less during off-peak hours? If you do, you can save money by running your washing machine and other appliances then. If you're not sure about timings, simply ask your provider.


If you have a dripping tap that you've ignored for a while, make sure you get it fixed as soon as possible. Dripping taps can waste the equivalent of half a bath a week.
Make sure you take time to understand your thermostat, as setting it wisely can save you energy and money. Your thermostat controls the overall temperature in your home and stops it getting warmer than it needs to be.


Have you put off switching energy suppliers because you think it's a hassle and time-consuming? It doesn't have to be. Price comparison companies can help you find the right deal. And if you're not online, they can help you over the phone. Once you've found the right deal, the new supplier will sort out the switch for you, leaving you to sit back and enjoy the savings on your bills.
If you're of pension age, or have hearing and/or sight loss, or a long-term illness, contact your energy supplier to find out about their Priority Services Register. Being on the register qualifies you for a range of free services and support. The services vary between different suppliers, but could include help during a power cut, free quarterly meter readings and a free yearly gas safety check.


Double glazing is a great way to reduce heat loss and noise from outside. It can be an expensive option, but you could save £80-£120 per year if you install it throughout your home. Or, you could just double glaze the rooms you use and heat most often.
10. Is your boiler over 15 years old? If it is, you might want to consider replacing it as a new boiler will be more energy efficient. Boilers account for more than half of what you spend a year on energy, so an efficient boiler can make a big difference. Call the Energy Saving Trust on 0300 123 1234 to find out more.