Community Support Worker
Published on 02 December 2021 11:40 AM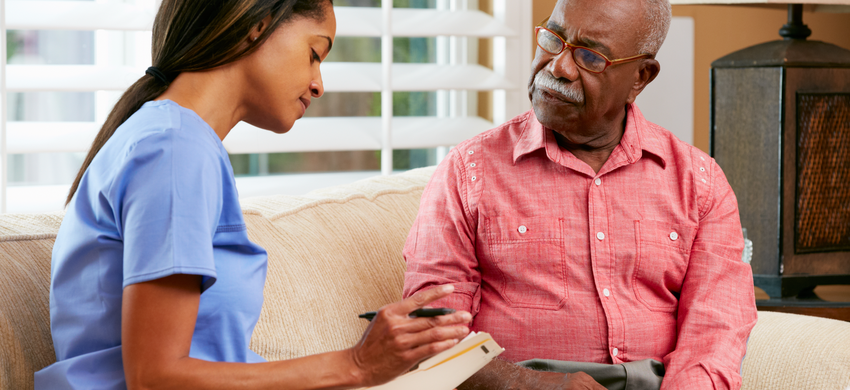 We have an exciting opportunity for a creative, inspired, resourceful and team playing individual to join our successful Health and Care Support team, which is expanding to provide older people a varied programme to support our Age Healthy Norwich Surgery and Digital Projects.
The Surgery Project will provide the ageing population support to maintain or improve their physical and mental health through activity sessions in a client's home, in a community space or virtually depending on the client's needs. They will be clients referred from the One Norwich Primary Care Network.
The Digital Project will support the ageing population from various pathways to engage in physical activity through a digital platform.
You will promote the service and work with staff from health practitioners, social prescribers, social services, and the general public. Specific focus will be given on designated cohorts such as those with hypertension, to help them stay healthy.
This post will challenge your creativity and afford you the opportunity to work collaboratively with external partners including statutory and non-statutory organisations.
We seek someone with a track record of working with older people in the community or a social care setting, with a solid understanding of health conditions that many older people live with, and the risks and care requirements to best manage these.
You will monitor and evaluate the service regularly through surveys, questionnaires and 1-2-1 contact with customers in line with funding recruitments.
You will be working alongside our current Community Outreach Officers who support our community groups/activities, be a good team player, possess excellent communication skills and have a flexible approach to working hours/days.
If you have any questions about this role, or would like an informal discussion, please contact Michael Barber (Health Lead), by email michael.barber@ageuknorwich.org.uk.
For further details, and to apply, please complete the attached application form and submit to Natasha Farr Natasha.farr@ageuknorwich.org.uk
This post is currently funded for six months, with a potential for extension beyond this point.
£18,540 (Full Time Equivalent) + contributory pension scheme + health scheme. Salary will be pro-rata to hours worked.
Location - Norwich
26 hours/week, flexible working pattern, fixed term contract for six months with the potential to be extended.
We are an equal opportunities employer.
The post is subject to a satisfactory DBS check
Registered charity number 1094623
Interviews will carried out on an ongoing basis until we find the ideal candidate. Please apply immediately if interested.
Please ensure that you clearly demonstrate how you meet the requirements of the role profile and person specification. You should provide examples and evidence of your experience that relate to this role; and why this position at Age UK Norwich has interested you. You may enclose further pages if there is insufficient space on the form.
Please note that we do not accept CVs.
For shortlisted candidates, views from referees may be sought before interview. Please indicate if you do not wish this to happen, prior to interview.
You can view the job description here
You can apply here