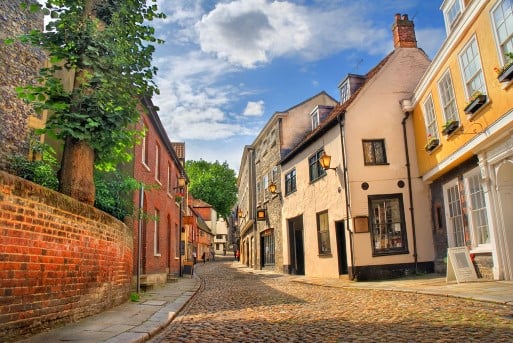 Norwich is a city filled with lots of history and wonderful places. Our city history walks provide the opportunity to learn and see some of the historic areas with a world of hidden alleys, courts and lanes. You will have volunteers to provide support and guides to ask any questions you may have. Each walk focus on different parts of the city e.g. "Kings Street – In the Steps of Queen Elizabeth I", "Eaton Park" etc.
Please get in touch with us to book a space.
Call us today on 01603 496333
Get in touch with us to book a space. Please call between 10.00am and 4.00pm, Monday to Friday, and ask for Community Outreach.
Further support
Discover our support for carers to help you and your loved one keep-on moving in your local area.

If you have the time and skills to offer, we'd be glad of your help to reach more older people in and around Norwich.