Enjoy keeping your body and mind active. Take part in a sports group, join a local walk or put on your dancing shoes!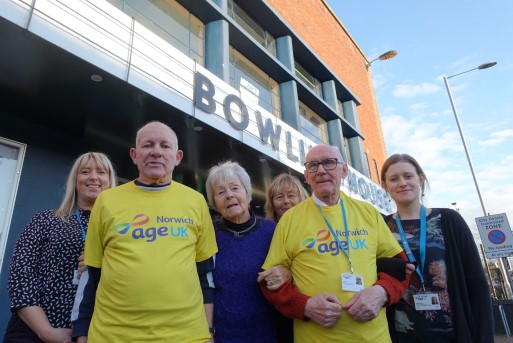 Activity goups
Discover an activity you enjoy and make it part of your life.
Our regualr activity groups include:
Ten-pin bowling
Park Walk
Women's NIA Dance Fitness
Intergenerational Dance
Dance to Health - (Falls Prevention & Recovery)
Multi-Games - (Table Tennis, Boccia, Archery)
For a list of activities that you can print and keep, please download our newsletter
Call us today on 01603 496333
Our friendly team are here tell you more about our groups. Please call between 10.00am and 4.00pm, Monday to Friday, and ask for our activity group.
Activites for older people
Age UK Norwich and Norfolk have combined to launch a new Age friendly website that specifically promotes activities for people aged 50+ in the Norfolk Area.
Further support
Discover our support for carers to help you and your loved one keep-on moving in your local area

If you have the time and skills to offer, we'd be glad of your help to reach more older people in and around Norwich.