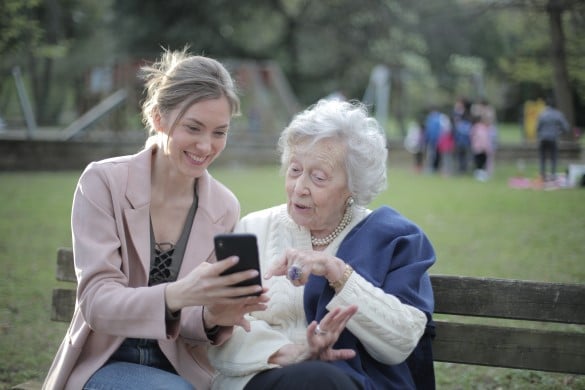 Have you heard people talking about having 'virtual meetings' or having get-togethers on Zoom? This kind of technology is now being used all over the world to help us stay connected while we can't meet face to face. Some GP's , Physio and other medical personnel now use it for appointments.
We've also been running online get-togethers for the past few months and we know that some people have reservations about giving them a try. That is why we have created short videos to help you navigate your way through this technology.
So whether you are using a tablet, phone or laptop, these videos will take you step by step through the whole process of learning how to use Zoom. You can pause and re-watch as many times and at your own pace.
You only need to set it up once and that's it. Follow the step by step instructions, how to use zoom in the videos below.
For more Age UK Norwich videos