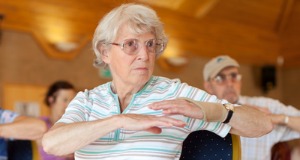 Riverside Leisure Centre
A fun and free way to keep active. Weekly Tuesday sessions (except every 2nd Tuesday of the month) 11.00-12.15pm. Table tennis, New age curling, Boccia and a chance to have a chat over a tea or coffee. We aim to create an inclusive and positive environment for participants of all levels. Venue: Riverside Leisure Centre, Wherry Rd, NR1 1WX Free parking.
Castle Mall Table tennis group
Monday April 9th from 11.00am-1.00pm . On the 3rd floor where the post office used to be. This is a dementia friendly group and Castle Mall will be providing refreshments and biscuits. We hope to make this a regular group, depending on interest.
Lakenham Wildlife walk
Weekly Monday 12pm meet at Tuckswood Green. Exploring different green spaces around Lakenham, a chance to get involved in activities such as identifying trees and litter picking. Led by Zara from the Conservation Volunteers.
Waterloo Park Community Walk
Weekly Wednesday 10am. Meet at Britania Café in Waterloo Park for a gentle stroll, followed by a chance to purchase refreshments in the café. Set up in partnership with Norfolk Council.
City History Walk
Fortnightly until July 26th, Thursdays 10:30am. Meet at Erpinghamm Cathedral Gate for different walk routes led by experienced guides. Join us for a cup of tea or coffee at The Cathedral Café afterwards at 11:30.
Contact Stella Sheldon at stella.sheldon@ageuknorwich.org.uk or phone Stella on 01603 397 785