Marion Centre Gardening Volunteer
Thanks to the pandemic our grass is now a little long and we're looking for someone to help us get the Centre's garden back into tip top condition for our visitors to enjoy.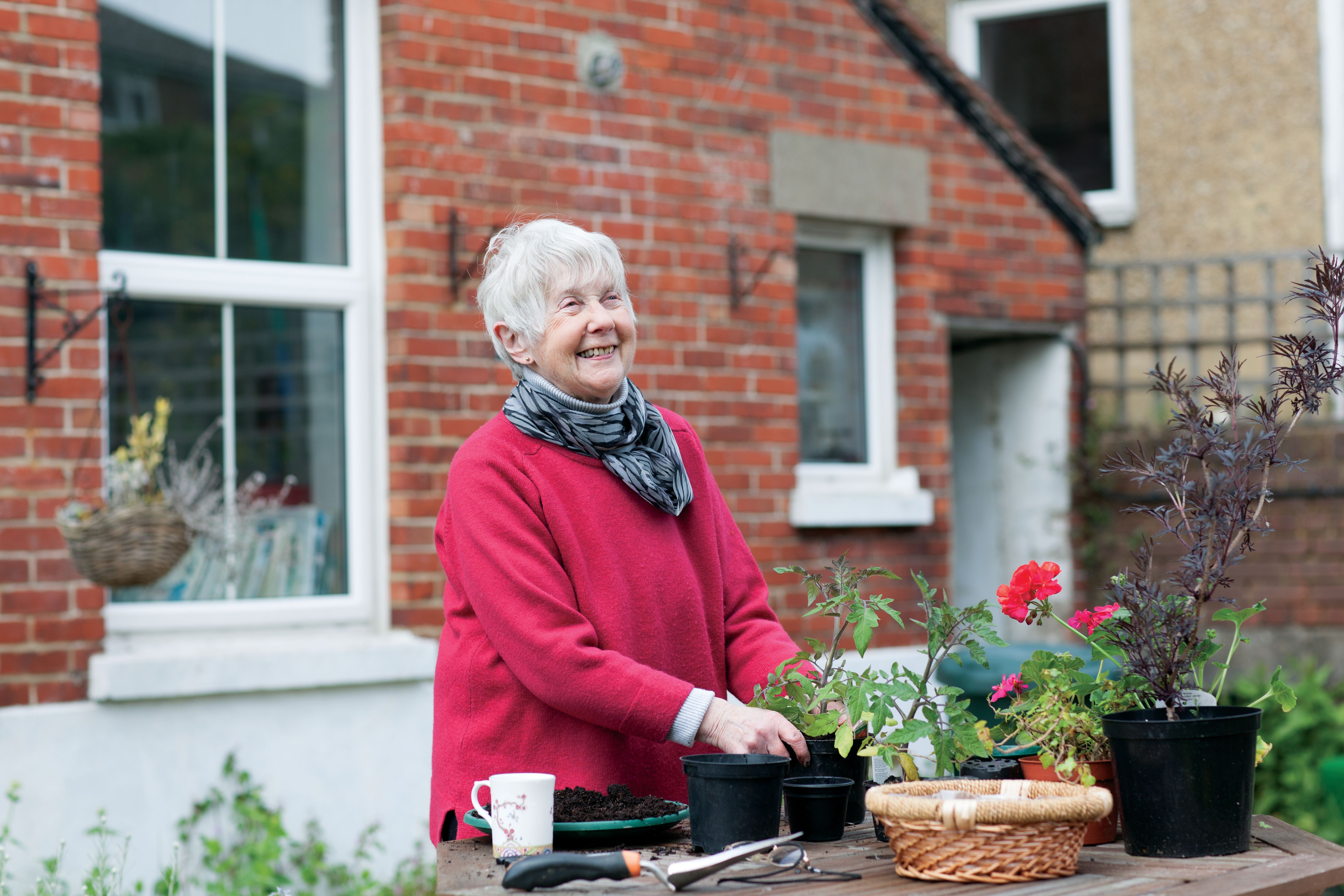 Can you help us? We're looking for a gardener/s to help us with the maintenance of our garden at Marion, a respite day service for primarily people living with a dementia diagnosis. The garden is somewhere that vistors can go and enjoy the calming effect of being in a secure and safe place, plus to gain that benefit of being able to be outdoors again and enjoying the great British Summer… weather permitting of course!
You will be responsible for maintaining all the garden areas at the Marion Day Care Centre, and ensuring that they remain accessible and useable for clients, staff and volunteers. Regular grass cutting and light weeding is what is required but there is also the potential to develop the space and make it even more useable for our service users to participate in activities within their own physical limitations and abilities. You will be required to adhere to the relevant Age UK Norwich policies and procedures, such as Health and Safety, and the charity's current Covid guidelines
If you're keen gardener who could spare a couple of hours to come along when the centre is open (on weekdays) and maintain our garden spaces, and is up for the task just complete the online application form.
Volunteers will need to attend a Volunteer Induction before commencing and subject to a DBS (Disclosure and Barring Service) check.
Role Profile
For more information on the role and what you'll need to do, please read the full role profile
Apply for the role
If you think this is something you would be able to help with, please complete our online application form