The Government has asked everyone in the UK to stay at home. This means even people who may not be at a high risk should only leave the house for limited reasons. These measures are to help prevent the spread of the virus, and protect the most vulnerable.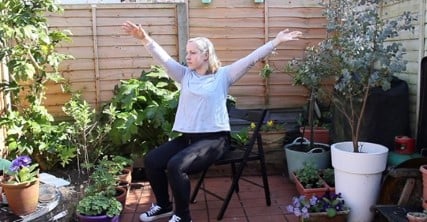 We hope the suspension will be for as short a period as possible, and that we can soon get back to helping those we meet regularly to make the most of later life. In the meantime, our professional staff offering advice about our groups or any other information needs remains available.
Track & Trace
Track and trace is an important part of fighting the spread of the virus. If you have a mobile, you can download the NHS Track & Trace App via The Apple Store or Google Play.
This includes a contact tracing tool if you have been near another app user that has tested positive for Coronavirus, local area alerts and help to book Covid-19 test appointments -
Keep safe – Hands, Face, Space
To help us keep as safe as possible during the pandemic, there are some simple rules we should all follow:
HANDS - Wash your hands regularly throughout the day for at least 20 seconds or use hand sanitiser where this isn't possible.
FACE - Wear a face covering when you are in enclosed spaces or inside public places
SPACE - Make sure you keep at least 2 metres apart from people who don't live with you or who are not in your support bubble. If this isn't possible stay 1 metre apart and wear a face covering and increase the ventilation if you are indoors.
Telephone Befriending Service
We have ramped up our telephone befriending service for anyone self-isolating who wants some regular contact for a mardle, natter and to keep connected.
Support in your local area
Organisations and business that can help during lockdown
Activity groups
Our activity groups are very popular, keep active and connected with our online activity sessions to keep active
Telephone Befriender Volunteer
We are looking for volunteers to provide informal, social support to an isolated older person.
Questions & Answers
Stay up to date with our Information & Advice Questions & Answers