The lockdown has come with a lot of challenges one of which is leaving many older people feeling isolated and lonely. We already know Norwich unfortunately ranks as one of the loneliest places to live in the UK and the pandemic has made things worse in this regard.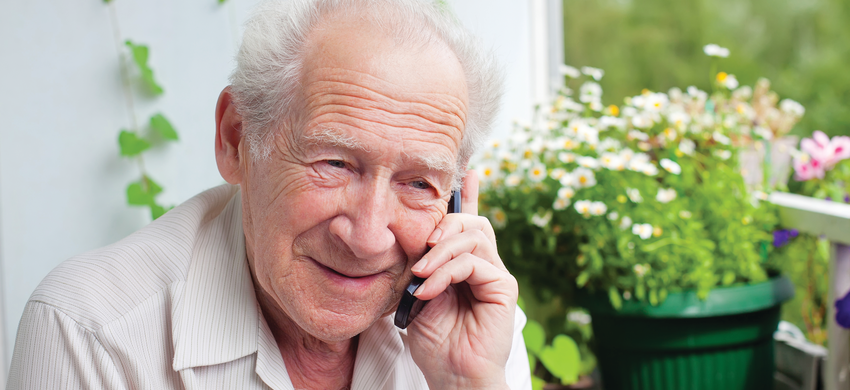 If you, a neighbour or a relative is feeling lonely during this challenging times, our telephone befriending service can provide someone friendly to speak with. You can get two or more regularly weekly calls at an agree time and help you remain connected whilst staying safe at home. Our volunteers are appropriately trained and DBS checked to ensure they have the tools and knowledge to support you.
They will help ensure you are well and have everything you need, provide conversation, help maintain your wellbeing and let us know if you need anything that we can support with. The service is available to people aged 50+ who living within the Greater Norwich area.
"My Telephone Befriending volunteer is lovely. I really get on with her. It was like we'd known each other for a long time. We talked about our families, her job and studies. When I talked to her it took a load off me". Mrs J, Mile Cross, Befriendee
"At first it was strange talking to someone I didn't know on the phone but I started to relax after the first couple of times we spoke. I couldn't fault her. I feel on top of the world now. Like I've won a marathon". Mr C, Eaton, Befriendee
Telephone Befriending
For a mardle, natter and to keep connected.