Valued veterans event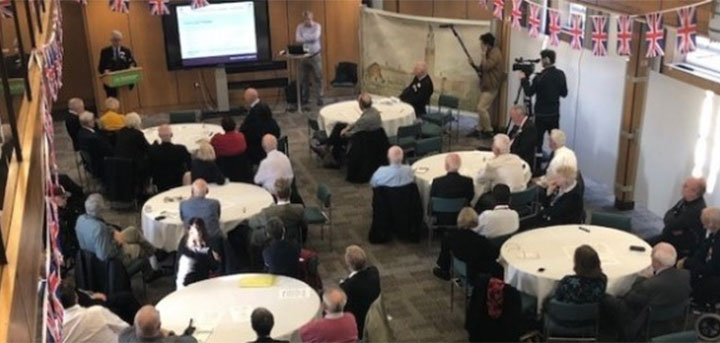 Published on 17 December 2018 11:48 AM
We hosted a Valued Veterans event on 15th November at County Hall.
The event was an opportunity to thank our veterans, hear their stories and showcase help available locally.
Thanks to our own volunteer, Mike James, for his very first Forces Friends presentation (and in front of such a large crowd). The whole event was really successful, and we even had some very serious enquiries about becoming a Forces Friends volunteer.
Veterans had the chance to make new friends and find advice and information on any kind of help they needed.
The event was developed by the Veterans Information Network Nottinghamshire which is an informal group of charities working within the City and County to help serving personnel, veterans and their families. Age UK Notts has been a member since the Network began and you can find out more about the other members and our activities here:
http://www.nottinghamshire.gov.uk/council-and-democracy/council-structure/supporting-armed-forces/vinn
Age UK Notts recently signed up to the Armed Forces Covenant which means we are fully committed to ensuring that no member of the Forces should be disadvantaged because of their service – we proud to support veterans, old and new.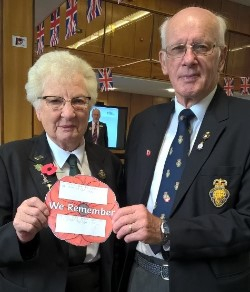 Here (above) is a 'We Remember' poppy made by pupils at the Foxwood School and shared with veterans at the event.