Walking football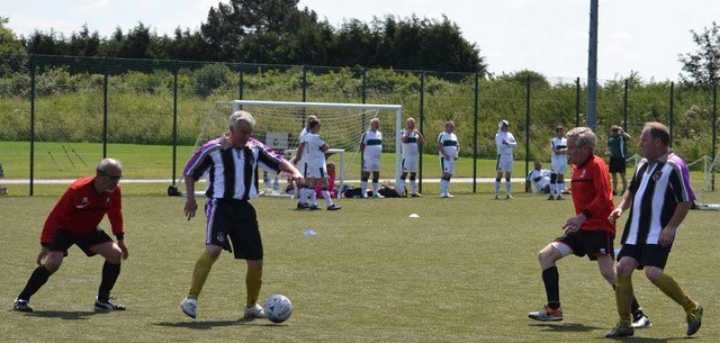 Published on 15 April 2021 01:26 PM
Keep your mind and body active with Notts County Foundation Walking Football sessions.
As we get older, we know how important it is to exercise our mind and body. There are so many activities that can help to keep us fit and Walking Football is one of them. Whether you enjoyed the thrill of playing football in your youth, or you've never kicked a ball before, Walking Football is a great way for people of varying abilities to feel the excitement of the game.
Walking football doesn't only provide gentle exercise, it is also a social occasion, a great way to meet new people and improve your self-esteem. And for those with a competitive streak, you can compete at a competitive level too.
Notts County Foundation Walking Football offers a variety of sessions for all genders to suit the level you wish to play at.
You'll find more information on their website or contact Darek Hattersley on 0115 952 9544 or email: cheiron1812@gmail.com