Chief Executive - Adele Haley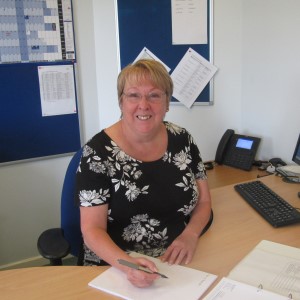 Adele has been a senior manager in the not for profit sector for over 20 years working in London and the wider UK with professional bodies and locally in Bristol and Plymouth. Adele has a broad range of experience having started her career with the Civil Service before moving into local Government and the voluntary sector and is wholly committed to improving the lives of those in the community experiencing disadvantage. An interest in governance and a desire to give back through volunteering has led to appointments as Chair and Director of national charities and as a School Governor. Adele has volunteered as a Co-ordinator with Glastonbury Festival for over 7 years leading a service for disabled people and working to improve accessibility to events as part of a dedicated team.
---
Fundraising & Marketing Manager - Lynne Hodgson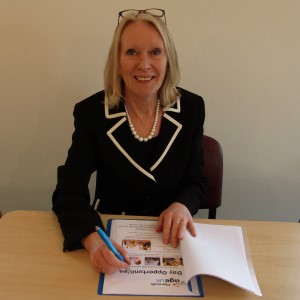 Lynne has over 25 years of management experience in both the corporate and voluntary sector and is passionate about helping people to achieve a good quality of life regardless of their life circumstances or health conditions. Lynne previously worked as a fundraising and business development manager for three national charities before taking up her current role at Age UK Plymouth in 2012 and is experienced in business development, income generation, event management, corporate partnerships, volunteer management and donor relationships.
Finance Manager - Andreas Stephani
Andreas started his career as a trainee Chartered Accountant in London where he studied and trained in preparing accounts, tax reports and audits. He moved into commerce and worked for a variety of organisations in different sectors ranging from small local organisations to large international companies. Andreas relocated with his family to Devon in 2005 to work for a medical research company as Financial Controller then he spent a couple of years in the NHS. Andreas joined Age UK Plymouth in December 2014 as Finance Manager. His role covers managing the finance department, preparing financial and management accounts, budgeting and reporting to the CEO and the Board of Trustees.