Patrons
Patron
Dame Janet Fookes DBE, DL
---
Trustees
All of our trustees are volunteers and give their valuable time and energy in the strategic planning and direction of the charity. The Executive Committee meet six times a year.
There are various sub-committees and special interest groups that are also held throughout the year focusing on different topics. These are investments, finance, care services, support services and training. Many of our trustees are members of one or more of these groups.
Chair - Mrs Elizabeth Edwards-Smith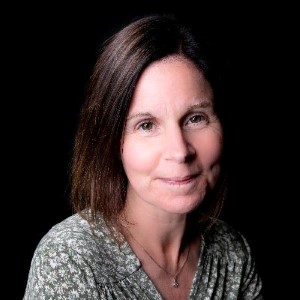 Liz has been a Trustee with Age UK Plymouth since December 2015 and Chair since November 2017. She is an organisational development consultant, coach and Fellow of the Chartered Management Institute with nearly 20 years' experience working across the public, private and voluntary sectors. She has seen first-hand through family experience the difficulty of managing later life when dementia is a feature; not just those struggling with the condition but also the impact on those around them as they deal with circumstances they are not familiar with often without being aware of the help and support that is available. From the moment we are born we are ageing and as we progress through that continuum it is evident that less and less support becomes available. Liz is committed to providing charitable support that enables those in later life to remain active and independent and above all to have a choice in how they live their lives.
Vice Chair - Mr Benny Wright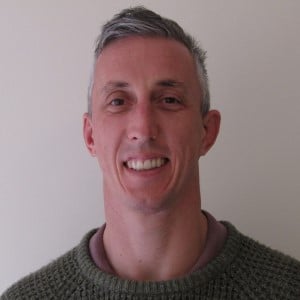 My first volunteer role within Age UK Plymouth was as a Befriender where I encountered first-hand the twin evils of an underfunded adult social care system and the chronic loneliness that some older people in our community suffer. It also became starkly clear how important small local charities like ours are in delivering services to tackle loneliness and to help the older people of Plymouth live active lives. Plymouth is a wonderful city, but like all cities the most vulnerable are beset by many challenges. When my befriending role came to an end, I wanted to put to best use my experience and commitment to help the amazing people working at Age UK Plymouth further the charity's role within our local communities in facilitating active and happy living for those in later life.

Mrs Elizabeth Bombieri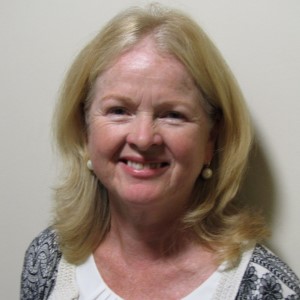 Elizabeth is a member of The Chartered Society of Physiotherapy, with over thirty years of experience in the NHS. Elizabeth settled in Plymouth in 1995 and is the former Falls Service Lead for Livewell Southwest. Elizabeth is committed to Age UK Plymouth's mission of making Plymouth a great place to grow old in; she intends to use her clinical and organisational experience to promote and support the work being undertaken by Age UK Plymouth, to enable the independence,dignity and wellbeing of those in later life. In her spare time Elizabeth enjoys hiking, travelling and reading.
Mr Geoff Easson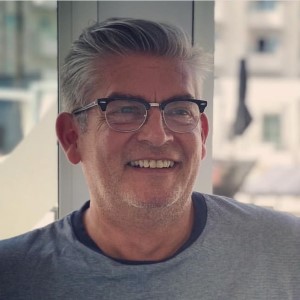 Geoff has lived in Plymouth for over 25 years and has previously worked in the corporate sector in London as a headhunter. Now a landlord and property developer he has extensive connections in the local business community. Geoff is delighted to be a Trustee at Age UK Plymouth and aims to support the Charity to develop and strengthen it's role across the City in helping older people to achieve a good quality of Later Life.
Ms Jackie Grubb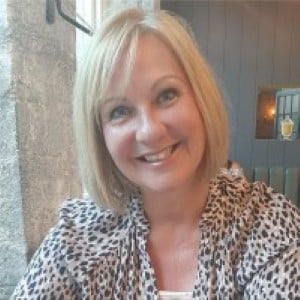 Jackie Grubb became a Trustee of Age UK Plymouth earlier this year. Jackie is currently Principal and Chief Executive of City College Plymouth. Previously Principal of Westminster College and an Inspector for Ofsted, Jackie has a wealth of experience in further education having commenced her career as a lecturer more than 30 years ago. Jackie is delighted to be part of the Age UK Plymouth family and is committed to ensuring the wellbeing and development for those in the later stages of life. In her spare time Jackie enjoys yoga, spending time with her family and wild swimming.
Dr Stephen Hobbs FRCS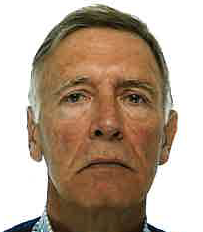 Stephen matriculated at St John's College Cambridge in 1969 to read Medical Sciences then moved to the Westminster Hospital in 1972 for clinical studies, after qualification he worked in Bath and Cambridge before moving to Plymouth in 1987 when he started as a General Practitioner. As a Principal at the Stirling Road Practice in St Budeaux, where he worked for 24 years before retiring in 2011, he has a wealth of knowledge on the medical and social issues that can impact on people's health and wellbeing as they age. Stephen is an experienced Trustee having previously been on the Board of Trustees of St Luke's Hospice for six years and he is committed to supporting Age UK Plymouth in their vision that 'everyone should be able to enjoy a good quality of Later Life'. During his leisure time he likes walking, travelling, gardening and photography, all of which he enjoys with his wife Sue.
Peter Burroughs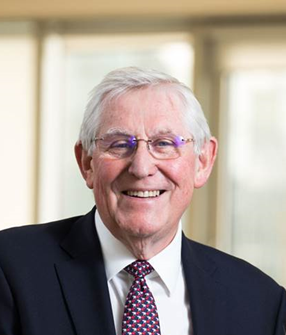 Peter Burroughs is a qualified accountant with over 50 years experience in the National Health Service and the Charity sector and has served over 30 years at senior executive and non–executive Board level as Strategic Development Director, Finance Director and Chief Executive. Peter was responsible for the completion and commissioning of the new £450M University College Hospital, one of the largest and most complex teaching and research hospitals to be built under the Government's Private Finance Initiative. Peter also served as Financial Advisor to the University College London Hospitals Charities managing assets of £100M and on retirement from the UCLH NHS Foundation Trust Board in March 2006 took up the part-time post of Development Director to the University College London Hospitals Charity. Following a move to the West Country in July 2006, he was appointed a Trustee of the Exeter Royal Academy for Deaf Education to advise on the financial management of the institution and the redevelopment and building of a new school and college and during the term of office served as Chairman of the Finance and Resources Committee and latterly Chair of the Charity up to the end of his term of office in August 2020. Peter was also appointed as a Non-Executive Director of Plymouth Hospitals NHS Trust in April 2009 and served as Vice Chair and Chair of the Trust Board for a period of 4 years.
If you are interested in becoming a trustee for Age UK Plymouth, please contact us.