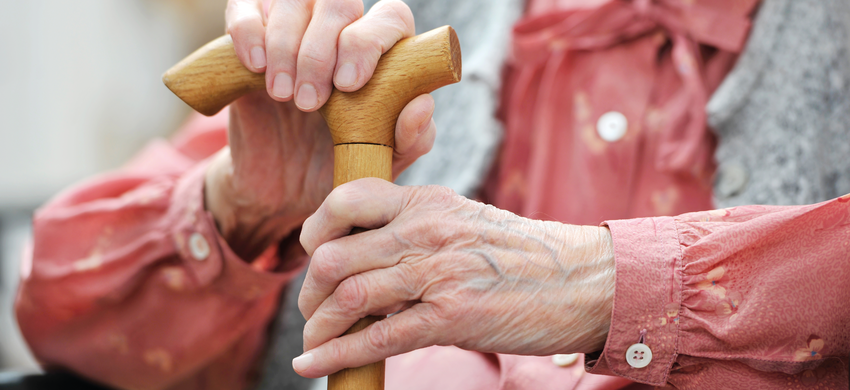 A lady with vision and drive
The story behind Age UK Plymouth started in 1942, when a young Elspeth Sitters began voluntary work visiting and helping older people.
Shortly after arriving in Plymouth, a young bride, Elspeth Sitters began voluntary work visiting older people. She became acutely aware of the plight of many of the older residents in the City and set about seeking ways she might make an effective contribution to their welfare.
Elspeth Sitters was not prepared to take 'no' for an answer, she worked tirelessly in pursuit of her objectives –chief among which was the determination to alleviate the distress brought about by loneliness and deprivation experienced by older people in war-torn Plymouth.
In 1946, Elspeth Sitters helped to set up and organise a Home Help Scheme. This was followed by a voluntary visiting scheme, the introduction of old peoples' clubs, handicraft groups and a day centre based at King Street Methodist Church.
With the help of a benefactor, a new day centre was opened in Plymstock, the William Venton Day Centre. Plymouth Age Concern continued to benefit from the generosity of Mrs Patricia Venton as a further centre was opened in the year of the charity's Golden Jubillee Year in 1992.
The charity continued to grow and in 1997 the Dementia Services Centre was opened providing day care and respite care to those suffering from cognitive impairment.
Age UK Plymouth still cares for older people in Plymouth and maintains it's independence and self funding. The charity is grateful to all it's benefactors, for whatever amount has been generously donated, to further the charity and the good work it does.
Sadly Mrs Elspeth Sitters passed away in October 2008, but her work continues to inspire our managers, staff and volunteers and the diverse range of services we provide.