Supporting the wellbeing and mental stimulation of people living with dementia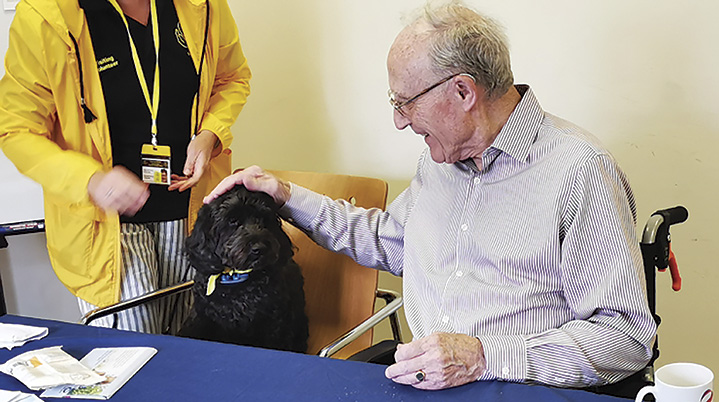 What is MCST?
Maintenance Cognitive Stimulation Therapy (MCST) is a weekly group programme designed for people who have been newly diagnosed or who have been living with mild to moderate dementia.
Group members take part in meaningful and stimulating activities that are proven to help maintain memory and mental functioning. The groups provide a fun, supportive environment where people can build new friendships.
Activities will include: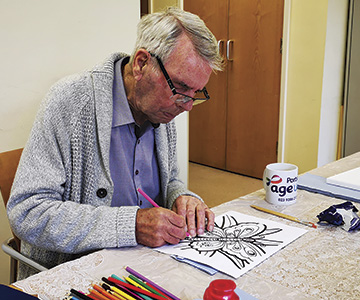 discussions
word games
quizzes
low impact physical activities
creative and musical activities
All of the activities are chosen to be both stimulating and fun. An important aspect of the group is being able to socialise and share experiences with other members. The groups are relaxed, light-hearted and fun, and group members are encouraged to support each other.
Each weekly session lasts 90 minutes and is facilitated by experienced Age UK Portsmouth members of staff who have received training in the delivery of MCST.
The MCST groups consist of a maximum of eight people and refreshments are provided during the session.
Cognitive Stimulation is the only non-drug treatment recommended by the National Institute for Health and Care Excellence (NICE) for people with dementia to improve cognition, independence and wellbeing.
When and where are the sessions held?
The MCST sessions take place in The Bradbury Centre, Kingston Road, Portsmouth PO1 5RZ and are held weekly every Monday and Thursday from 10.00am to 11.30am.
We will be offering three free taster sessions where we will be able to tell you about what is on offer and give you a sample of a typical session, after which there will be a cost per session.
How much do the MCST sessions cost?
The MCST sessions cost £20 per session which is payable on the day and includes refreshments.
How to contact us
For more information or to book a place on our MCST sessions please contact Kandy Lucas by telephoning 023 9288 3506 or email kandy.lucas@ageukportsmouth.org.uk.
All photographs are used with the kind permission of the Centre for Ageing Better.