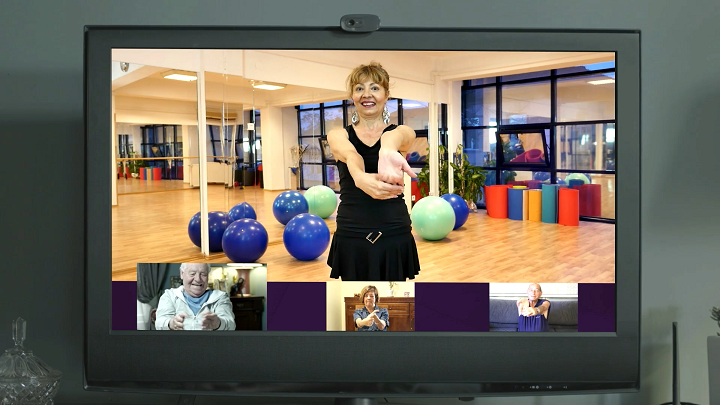 Sparko is a new interactive TV channel that can connect you to local activities, services, and your family and friends. It is a safe and secure private channel that only you can access. Sparko is a fun service that is tailored to your needs and interests and is easy to use!
Sparko is easy to join and offers group activities through a simple remote control. Activities may include: quizzes, socials, art classes & music. You will get to meet Sparko users from Age UK Redbridge, Barking and Havering(RBH) & connect to Age UK RBH staff, activities & services provided. You will also be able to make & receive video calls with your friends and family through your TV, request a call from services that are local to you including Age UK Redbridge, Barking & Havering Care Navigation, Befriending, Di's Diamonds Services, etc. You can have medication & appointment reminders on your TV.
In order to use Sparko, you'll need to have a TV with a HDMI port. Sparko plugs in directly to your existing TV, a small digital box will be connected to the TV. Age UK Redbridge, Barking, Dagenham are working with Sparko to provide the kits at no charge for a 12-month pilot period.
For further details, please contact Vivienne (Project Coordinator) on 07949359055.
Volunteering Opportunities
We are currently seeking volunteers to help with installation, and reception duties. To find out more, view the descriptions below or contact Helen on helen.watson@ageukrbh.org.uk.