Ambition for Ageing - Salford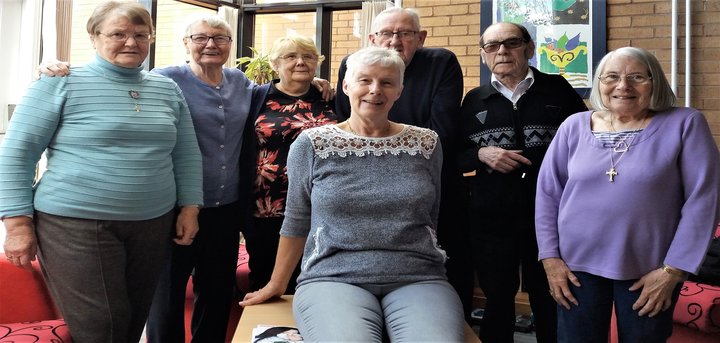 What is Ambition for Ageing?
Salford has a local population of over 12,500 residents and a significantly ageing population with nearly 4000 older people.
The AFA project aims to enable communities to become more 'Age Friendly'. Where ageing is not a barrier to living well and where the environment, activities and services support and enable people of all ages to live an active and healthy life and stay connected to friends and those they love.
Who is involved in this project?
Age UK Salford is working in partnership with Inspiring Communities Together, Salford Communities Voluntary Services, Salford Together and New Economy.
How will this happen?
By telling us what it's like to live in Salford, we can put older people at the heart of designing the places they live. Tell us your ideas of how we can bring older people together so we can fund these ideas and turn them into a reality.
Where?
Weaste and Seedley, Langworthy and Broughton.
Who can apply?
Individuals, community groups and organisations.
How to get involved?
Complete our online enqiry form. (Select other and include that your enquiry is about Ambition for Ageing Salford) or contact Vanda Groves on 0161 788 7300 or email:vanda.groves@ageuksalford.org.uk.
Watch the Ambition for Ageing Salford Video
Green and Growing Toolkit
Incredible Education is one of many agencies working with the Ambition for Ageing project to improve opportunities and representation for older people. Their work supports health and well-being in Salford through horticulture and forest school activities. To complement the number of green projects in Salford, Incredible Education has put together a downloadable toolkit to dispel the fear that gardening is for experts.
Tech & Tea - Evaluation Report
A local student, Valerie Rimmer studying for a Msc in Public Health at University of Salford has researched the benefits of Tech and Tea and the project evaluation can now be viewed.
Six Steps to preventing falls in later life
Salford has one of the higest rates of falls causing injury and requiring admission to hospital in Greater Manchester. You can use this handy six step falls prevention booklet provides support and useful tips to reduce the risk of falling inside and outside of the home.
Salford Areas
In Langworthy, 45 people have joined the Neighbourhood Network.

The Ambition for Ageing Project enables local older people to come together and contribute more actively to their community.
Salford Areas
In Weaste and Seedley, 63 people have joined the Neighbourhood Network.

In Broughton, 55 people have joined the Neighbourhood Network.