Ambition for Ageing - Salford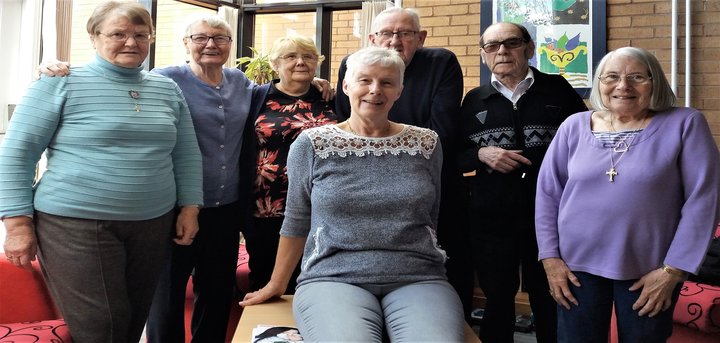 What is Ambition for Ageing?
Salford has a local population of over 12,500 residents and a significantly ageing population with nearly 4000 older people.
The AFA project aims to enable communities to become more 'Age Friendly'. Where ageing is not a barrier to living well and where the environment, activities and services support and enable people of all ages to live an active and healthy life and stay connected to friends and those they love.
Age UK Salford is working in partnership with Inspiring Communities Together, Salford Communities Voluntary Services, Salford Together and New Economy.
Salford as an Age Friendly City featured in the Life in Salford Magazine, November 2018
Ambition for Ageing Evaluation Form
It is part of the Terms and Conditions of receiving funding for a project that you help us to learn what difference the Ambition for Ageing programme is making. Please take a look at the attached leaflet which explains why your feedback is so important.
Watch the Ambition for Ageing Salford Video
Age Friendly Journey Salford
Salford as an Age Friendly City actively seeks to enhance the quality of life and improve the health of older people and encourage participation in social activities. It supports older people to keep informed, safe, engaged and respected in local communities.
By telling us what it's like to live in Salford, we can put older people at the heart of designing the places they live. Tell us your ideas of how we can bring older people together so we can fund these ideas and turn them into a reality.
Where?
Weaste and Seedley, Langworthy and Broughton.
Who can apply?
Individuals, community groups and organisations.
How to get involved?
Complete our online enqiry form. (Select other and include that your enquiry is about Ambition for Ageing Salford) or contact Vanda Groves on 0161 788 7300 or email:vanda.groves@ageuksalford.org.uk.
Salford Areas
In Langworthy, 45 people have joined the Neighbourhood Network.

The Ambition for Ageing Project enables local older people to come together and contribute more actively to their community.
Salford Areas
In Weaste and Seedley, 63 people have joined the Neighbourhood Network.

In Broughton, 55 people have joined the Neighbourhood Network.