Age UK Salford Hospital Aftercare Team community support
Published on 18 June 2021 09:45 AM
Throughout the Pandemic, the Hospital Aftercare Team (HAC) which currently consists of seven staff, have continuously worked hard to support older people throughout Salford.
The team work alongside Hospital teams and community services such as GP practices. The latest working partnership is with the North West Ambulance Service Team, offering free practical and emotional support to patients leaving hospital for up to six weeks.
From January 2021 to the end of June the team have so far delivered:
1051 - Hot lunches
1071 - Home welfare visits
64 - Emergency food parcels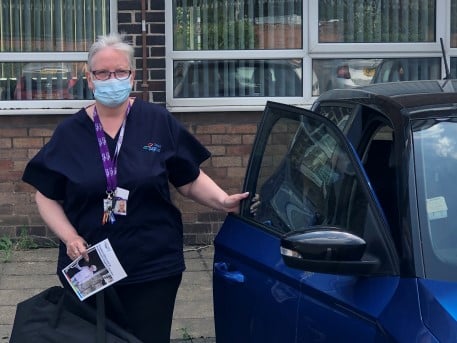 They have carried out approximately, 100 referrals to essential services for support with aids, adaptations and social care needs.
The team have identified the need for 168 hour's free cleaning and shopping support and which has been carried out by Age UK Salford Home Services.
The team have also been manning the social rehabilitation project helping to combat social isolation.
Since January 2021, the team have made approximately 409 regular weekly telephone calls to older people, who live on their own, building trusting relationships and a valuable support network.