*Following Government guidance, currently our social groups are suspended until further notice.**
The walks are currently on hold until further notice. Dates for 2021 TBC.
Be inspired to get active, improve your health and learn more about the local area in Swinton. There are a number of walks which take in the Heritage Trail. They take place on a Wednesday (dates below) and depart from Critchley Community Hub on Chorley Road.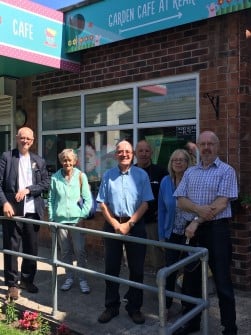 Walks are free.
Watch the video of Paul Sherlock, acredited Walking for Health leader on the Heritage Health Walks and David Roughley, member of the local history group and who has helped to develop the walks.
View the photo gallery of the Heritage Health Walks.
We currently have two walking routes available for you to download:
The walks are in conjunction with funding partners:
Groundwork / Salford Community Lifestyles / Salford City Council / Sport England / Walking for Health