Gentle Exercise & Friendship Group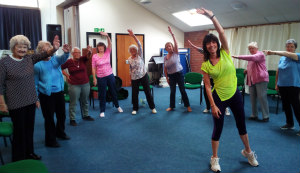 An opportunity to make new friends, socialise, exercise and have some laughs.
We ensure older people feel valued, accepted and an important part of the community.
Groups are held on a weekly basis and adapt to the needs and abilities of those attending.
We sometimes invite speakers, have craft activities and go on trips.
Every Tuesday 10.00am - 11.00am at:
Hope Church, St. James Road, Rounds Green, Oldbury B69 2DX
Exercise - £1 per session - 10:00 - 11:00
Refreshments - 50p - 11:00 - 11:30
For further information contact Emma on 0121 437 0033