CQC praise for Age UK Sheffield service
Published on 16 July 2018 03:39 PM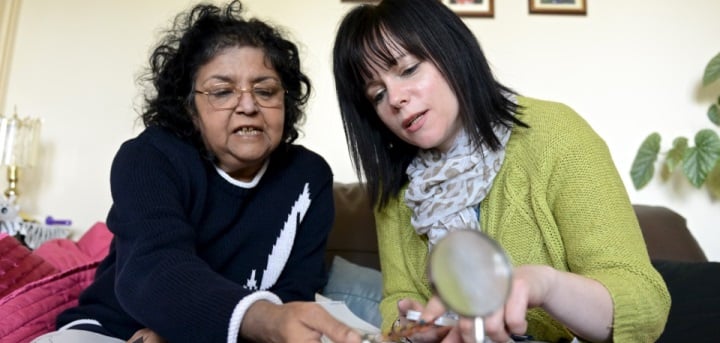 Age UK Sheffield staff's "in depth knowledge and understanding of people's needs...may stop unnecessary hospital admissions," says a new report published by the Care Quality Commission (CQC).
"Beyond barriers...how older people move beyond health and social care in England" was published following the independent regulator's recent review of 20 local health and care systems. The report details some of the highlights and challenges faced by Councils and Health Services in meeting the needs of older people.
The "High Quality Care Pathways" section of the report praises the Virtual Ward work in central Sheffield, involving a wide range of health and social care providers, including an Age UK Sheffield Independent Living Co-ordinator (ILC).
It includes a case study of an 81-year-old man who was regularly attending and being admitted to hospital but, after referral to the Virtual Ward, has not returned to hospital one year on.
Age UK Sheffield Chief Executive, Steve Chu, said: "We are certain that the expertise and professionalism of our team of Independent Living Co-ordinators is delivering better outcomes for older people in Sheffield and saving money for our local health and social care system. It is very difficult to prove those cash savings, but support for our work from the CQC gives us real assurance about the difference we can make. I hope we can find the funding to make our ILC service sustainable to continue supporting older people in Sheffield in the long term."
For more details about the Virtual Ward pilot, click here.