Giving a voice to older people in Sheffield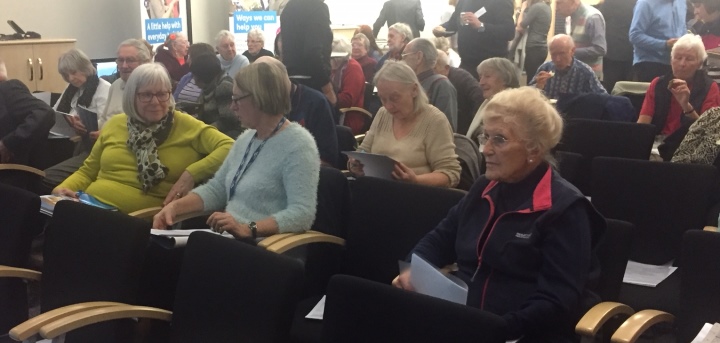 Through our delivery of the Sheffield Age Hub, we help to give older (and younger) people in Sheffield the voice and representation to have their voices heard by decision-makers in the city.
We hold three Age Hub meetings per year, on topics chosen by older people themselves, and we report back to the Sheffield City Council Equality Hub. We also support community consultations on issues of interest, such as health and transport matters.
The next Age Hub meeting is on Monday 18th February, and will discuss issues including hate crime, knife crime, and health and social care in Sheffield. Click here for the agenda.
To attend, contact us on (0114) 250 2850 or e-mail: enquiries@ageuksheffield.org.uk.