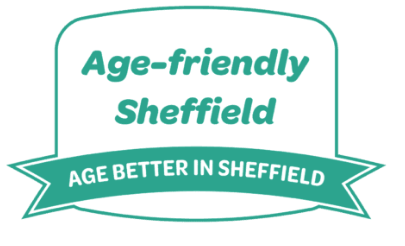 What is it all about?
Over the next few years our team at Age UK Sheffield and the team at the Lai Yin Association will be providing opportunities to build the pathway to an Ageing Friendly Sheffield! This is going to involve bringing local residents, communities, citywide organisations, partners, and key players together to collaborate in the design, delivery and evaluation of the project.
How we'll do this
We'll do this by engaging in focus groups, co-production events, mystery shopping, volunteer roles, and a city wide launch – all of which is aimed to empower people aged 50+ to have their voices heard. We'll also be working with organisations across the city so that we can influence future strategic and political decision making.
Who can get involved?
Everyone! No matter what age you are, if you're retired or you work in the city, and if you want to get involved to help make a difference in your community, we'd love to work with you. We want as many people to be involved as possible. Get in touch if you're keen to find out how.
Age Friendly Awards
We are very excited to be hosting the first ever annual Age Friendly Sheffield Awards Ceremony this October. The awards are designed to reward and celebrate all the achievements and contributions of amazing local businesses, voluntary groups, communities and individuals who make Sheffield a great place to grow older and a fantastic city in which to live. It's all part of the Age Friendly Sheffield project.
Our nominations for the awards have now closed and we will be sharing news and updates very soon. Thank you to everyone who has nominated!