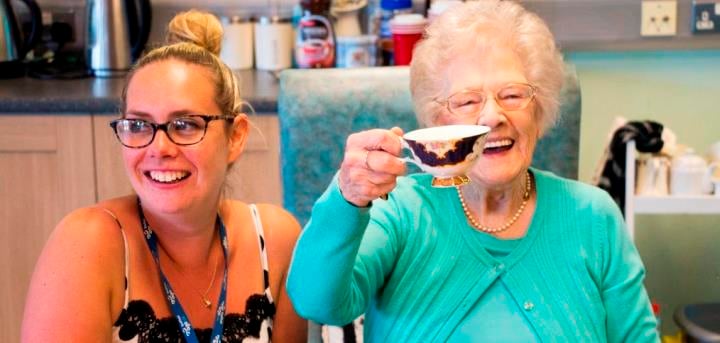 There are many reasons why people become isolated and lonely. It could be as big as bereavement or as simple as a change of bus service. Whatever it is it can have a devastating effect on someone's life.
Our In Touch service provides friendship and a link to a good social network which can improve health and wellbeing. It can help older people reconnect with family, friends, neighbours and their community.
Do you have time for a cup of tea and a chat with an older person? Could you help us tackle loneliness in our communities?
Or do you know of an older person who would benefit from some company from a volunteer?

If you'd like to refer someone you know to our In Touch service, please contact us at Age UK Sheffield by calling (0114) 250 2850 Or email us at enquiries@ageuksheffield.org.uk
If you are interested in volunteering for this service, please visit our volunteering page, download and complete an application form and then send it back to us!