Food glorious food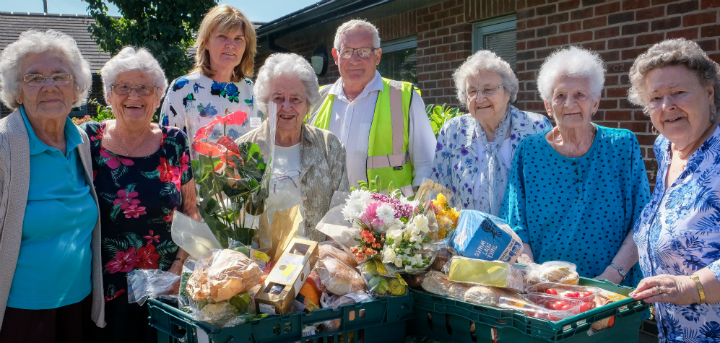 Published on 05 July 2018 04:27 PM
Age UK Shropshire Telford & Wrekin and Shrewsbury Food Hub are celebrating two years of a successful partnership with Marks & Spencer.
Shrewsbury Food Hub delivers surplus food to five day centres in Shrewsbury run by Age UK Shropshire Telford & Wrekin. The deliveries take place every week and benefit around 80 older people.
The Shrewsbury M&S store was paired with Shrewsbury Food Hub, which supports 36 communities in the town, helping more than 2,000 people each week. M&S support 1,000 communities to ensure all edible surplus food is redistributed, since 2015 M&S has donated 2.37 million meals.
Rachel Hurford, Service Development Officer, said: 'We are delighted to be working with Shrewsbury Food Hub and M&S. It's a great way of ensuring very little food is wasted. We have built on this relationship over the past two years, some of the M&S staff visit our day centres to help older people purchase new clothes and gifts for loved ones. Our day centre members find this service invaluable and look forward to M&S staff visiting them, Christmas was especially useful as they were able to buy their Christmas presents.'
For further information about Age UK Shropshire Telford & Wrekin day centres call 01743 233 123.
Further information
Related pages on our website
Related pages on other websites