Richard Coles calls in for tea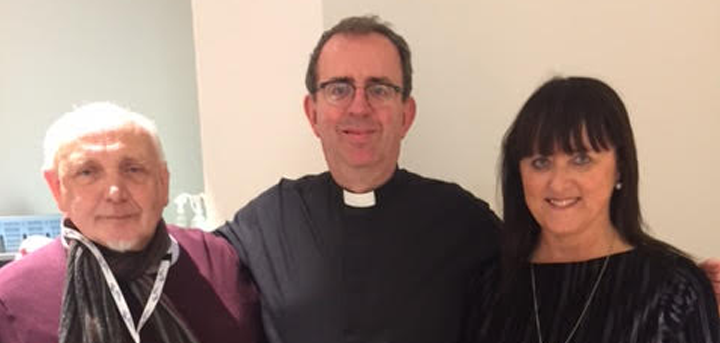 Published on 01 October 2018 03:16 PM
The Reverend Richard Coles called in to Age UK Shropshire Telford & Wrekin's Great Get Together at Marks & Spencer's Shrewsbury store last week.
Richard Coles, a former member of the 1980s band, The Communards, which achieved three Top Ten hits, including the Number 1 record 'Don't Leave Me This Way', is now a Church of England priest based in Northamptonshire.
He is a regular host of BBC Radio 4's Saturday Live programme, has appeared on television shows including the news quiz Have I Got News for You, QI, and Celebrity Masterchef, and was a contestant in the 2017 series of Strictly Come Dancing, eliminated after dancing the 'worst Pasodoble in the history of Strictly'.
Richard spent over an hour at the Great Get Together tea party, which Marks & Spencer organised as a social occasion for older people, giving them the chance to pop in for a chat over a cup of tea and a slice of cake.
Anne Wignall, Chair of Age UK Shropshire Telford & Wrekin, said: 'We were delighted that Richard was able to join us and spend time talking to many of our guests. He helped to make this a very special afternoon.'
Age UK Shropshire Telford & Wrekin provides a wide range of activities for older people throughout the county, including lunch clubs, exercise and cultural activities, and day centres. If you'd like more information call us on 01743 233 123 or click on the links below.
Further information
Related pages on our website