Helping you to Engage online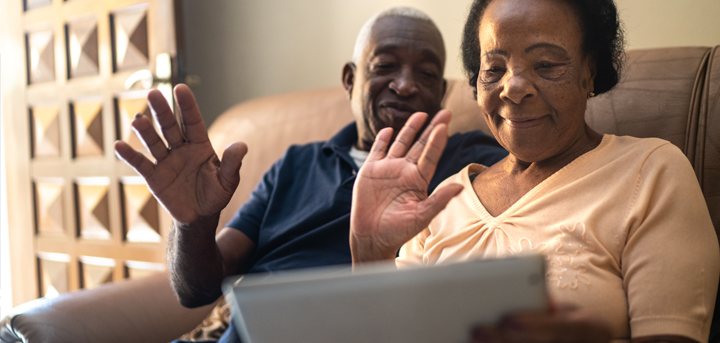 Published on 17 November 2021 11:10 AM
More older people are getting online in later life than ever before, but 79% of all digital exclusion is among those aged 65 and over; that's 4.2 million older people.
Age UK Shropshire Telford & Wrekin's Digital Champion volunteers are helping older people to Engage with technology to get the most out of the digital world. This can be through a project like creating a digital photobook of favourite memories, looking for help with a hobby, or just managing the new way of ordering prescriptions and shopping online. There is no limit to what we can do to help older people Engage.
If you or a family member has never had access to a computer or you have one stuck in a drawer, then Age UK Shropshire Telford & Wrekin could help you Engage with your loved ones and friends through digital video online technology. Share a cup of tea and a chat while the technology removes the barrier of being miles apart.
Digital technology has the potential to offer opportunities for people of all ages; however, it is particularly important for older people to have the digital access, skills and confidence they need to live an included and independent life. Age UK Shropshire Telford & Wrekin will help people Engage through providing digital access.
If you'd like to find out more, call Age UK Shropshire Telford & Wrekin on 01743 233 123.
Further information
Related pages on our website