Buy a "I am not an old bag" bag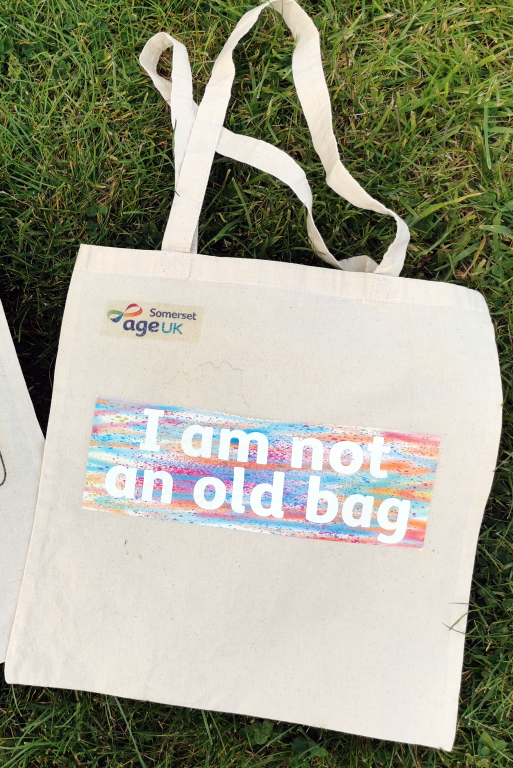 Buy yourself a bag for (later) life!
Make a donation of £5 and we will send you one of these exclusive cotton bags for life.
Well-made and pre-washed these bags have the right length handles and are just the right size to carry a few bits of shopping and to raise a smile.

The bags are decorated with our logo and the slogan "I am not an old bag".
Every donation for bags will help us to improve later life in Somerset and North Somerset.
To order your bag please email fundraising@ageuksomerset.org.uk or call 01823 345627 and leave a message.