Cognitive Stimulation Therapy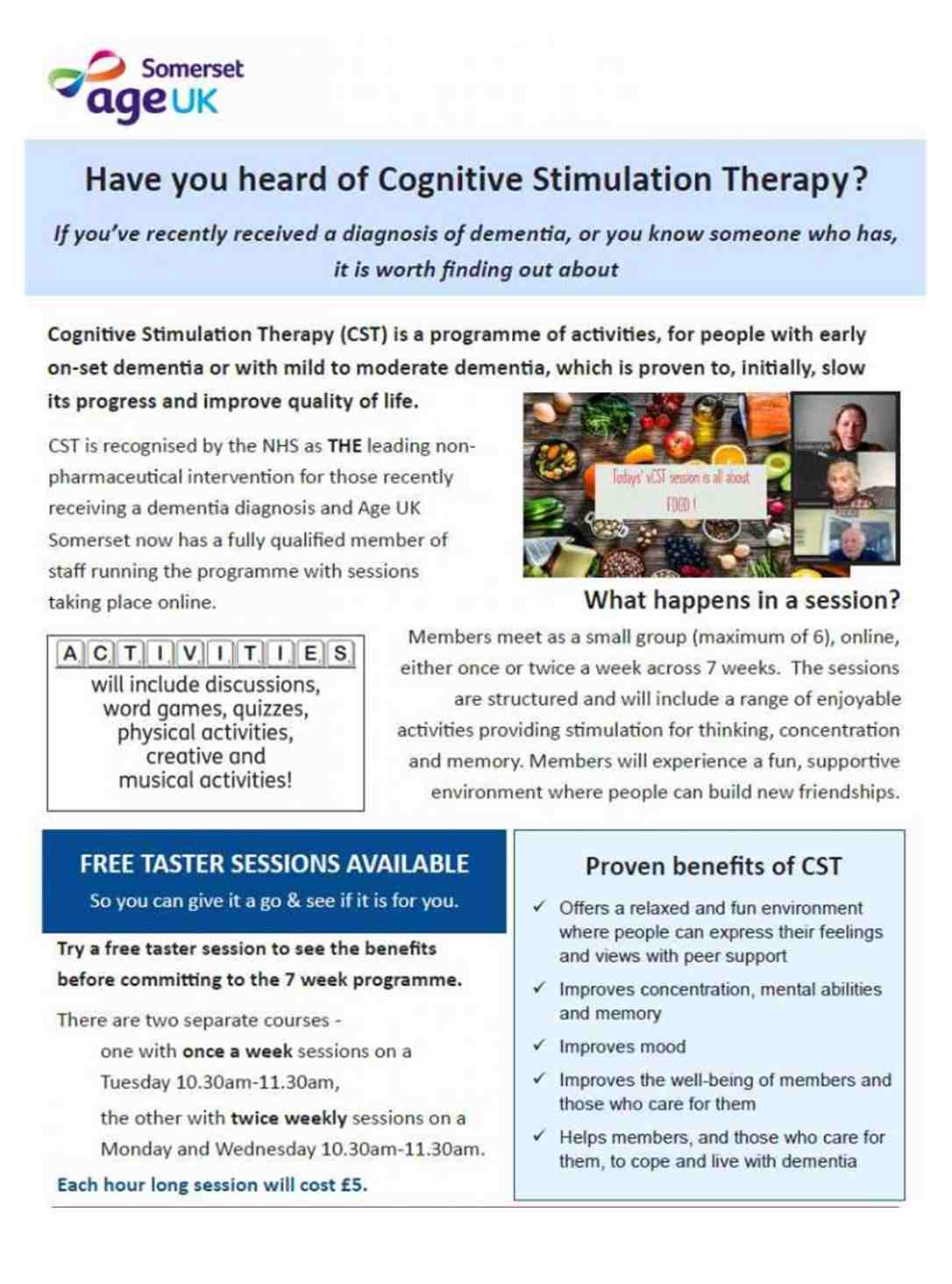 What some of our group members say...
"I enjoy the sessions very much. I think you spend a lot of time doing a lot of good work putting the sessions together. I would definitely recommend them to others."
Age UK Somerset virtual CST Group Member. (May 2021)
"I enjoy the sessions, I consider everybody my friend now. I think of them as someone I've known a long time even though we have never met."
Age UK Somerset virtual CST Group Member (May 2021)
New online and in-person groups in Somerset and North Somerset are coming soon!
Interested in joining?
If you are interested in joining one of our groups please click the button to complete the short form and we'll get in touch. Thanks.
Benefits of Cognitive Stimulation Therapy
Creates opportunities for people to learn in a relaxed and fun environment
Improves concentration, mental abilities and memory
Improves mood
Allows people to express their feelings and views, and encourages peer support
Improves the wellbeing of members and their carers
Helps members and their carers to cope and live with dementia
Download our 'Memory Connections' MCST Leaflet
Learn more about the 'Memory Connections' programme.
Find out how Vernon, Doug and Ian found friendship through an Age UK Dementia support group.
Learn about the benefits of CST
For more information please contact our CST Co-ordinator:
eNewsletter
Sign up to receive our newsletter by email.