Befriending
What is the Befriending service like?
Jessie from Ruishton is visited by one of our befriending volunteers. BBC Somerset's Charlie Taylor went to have a chat with her at home.
Working across Somerset and North Somerset, the Befriending service provides a valuable social link for older people who may be lonely or isolated, particularly those in rural areas.
Our large team of Befriending volunteers are available for one-to-one support, regular visits and for links into services, community groups and activities. Volunteers are matched and then visit a person, perhaps for an hour each week, in their own home to chat and enjoy a cup of tea in a relaxed environment.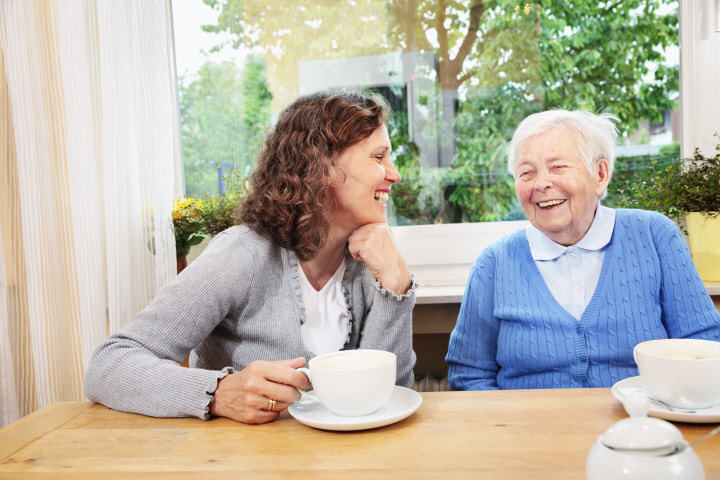 Social interaction is a vital part of our daily lives: lack of contact can quickly lead to loneliness and depression and have a serious effect on our quality of life and our health. A visit from "a special friend" can often become the highlight of the week and soon lifts the spirits.
Client referrals come from a variety of sources, including statutory authorities, family members and the person themselves. Great care is taken to ensure that clients are matched with like-minded volunteers and many firm and genuine friendships can form, lasting for a number of years.
The service DOES NOT provide:
A sitting service
A shopping, lift or errand service
Care or household tasks
Specialist support for people with mental health issues
Support for people living in a nursing or residential home
Support for people living with a partner or family member
We do provide a social visit to alleviate isolation and loneliness and offer support, encouragement and a vital listening ear.
From the 500+ clients that have benefited from the service we receive very positive feedback as to how their lives have been enriched.
You may wish to note that this is an extremely popular service, and there are waiting lists in some areas of the county.
Contact us
For further information about the service, please contact us.
Telephone: 01823 345618
email befriending@ageuksomerset.org.uk.
We look forward to hearing from you.
Interested in volunteering?
All our volunteers are reference-checked by Age UK Somerset and undergo an enhanced check with the Disclosure and Barring Service (DBS) before being accepted in the role. Volunteers also benefit from induction training and regular support, in addition to written guidelines and opportunities to get together.