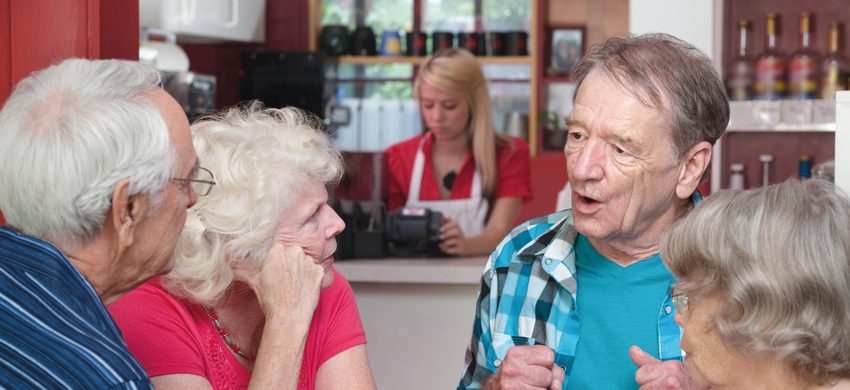 Join a lunch club!
We regret that these activities are temporarily suspended due to the coronovirus pandemic; we will update this page once the environment is safe to start again. In the meantime, if you are in need of companionship, take a look at our loneliness page, where there is a range of ways we can support you.
Lunch clubs are a great place to meet new people and have a delicious hot meal. They take place every in various locations round Southampton for a small charge.
Find out more
To find out more please get in touch. You can find all our contact details on our contact us page.