#RaceForTheRibbon with Age UK Southampton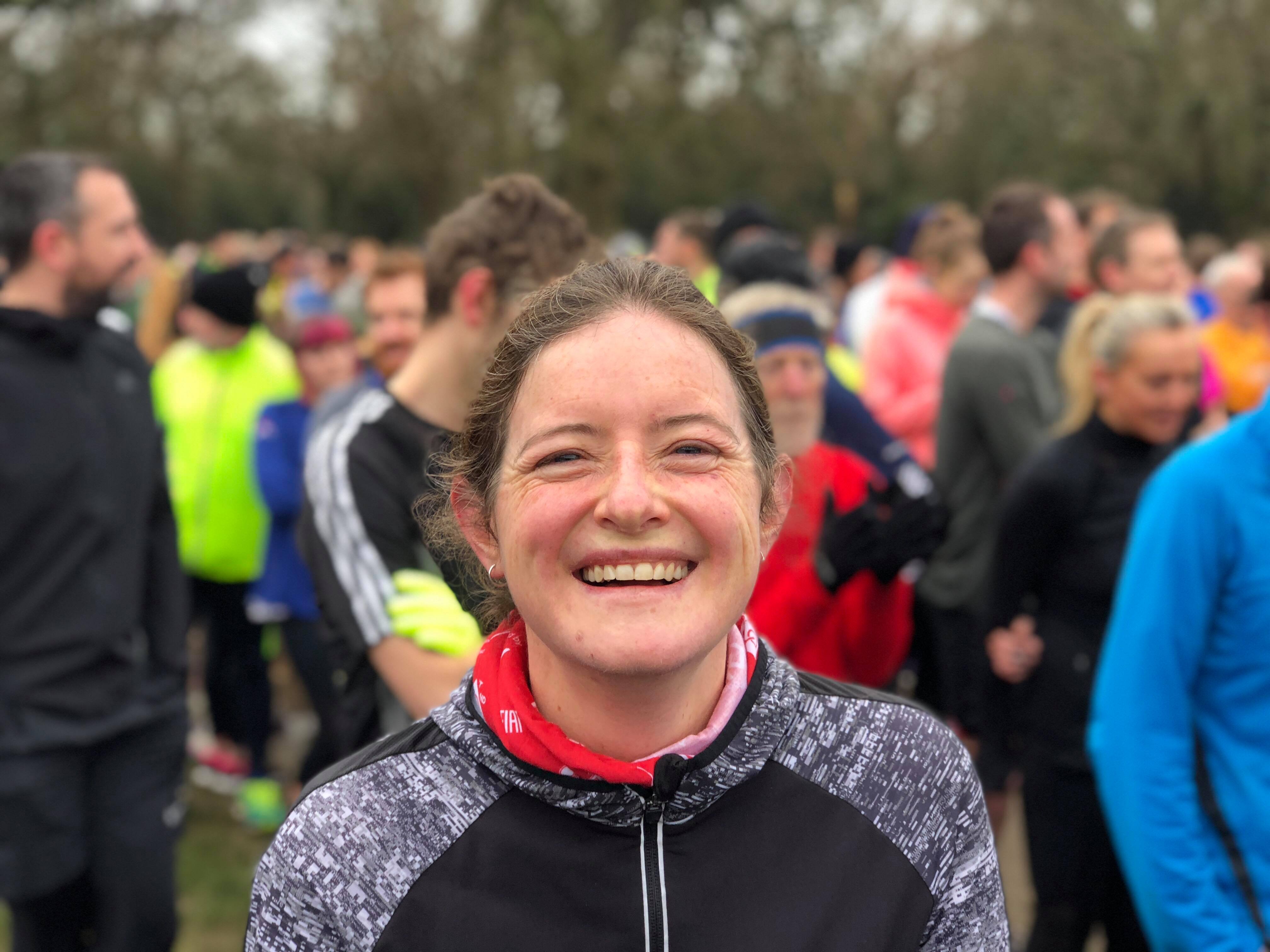 We're delighted that this year, one of our volunteers, Vicky Toomey, will be running the Virgin Money London Marathon in October to raise funds for Age UK Southampton.
If you'd like to support Vicky as she prepares for the race, you can make a donation to Age UK Southampton via her Virgin Money Giving page at: www.virginmoneygiving.com/Race-for-the-Ribbon
All of the funds raised by Vicky on her 26.2 mile run will go directly to Age UK Southampton to support older people in the city to develop their knowledge of digital technology. This is an area of focus that was highlighted during the pandemic, when many people who would usually receive face-to-face support were unable to access online alternatives due to lack of digital ability.
Funds raised by Vicky's run will be used to run tutorial sessions through the charity's computer drop-in groups, offering older people the knowledge and confidence to make the most of the opportunities available to them online and to maintain connections with friends and family throughout the rest of their lives. You can also show your support for Vicky by taking part in our Age UK Southampton #RaceForTheRibbon challenge!

How do I take part in the Age UK Southampton #RaceForTheRibbon challenge?
All you need to do is go for a walk, run or cycle wearing one of the colours from the Age UK ribbon (in our logo) - orange, purple, blue or green - take a photo of yourself doing it and share it on social media with the hashtag #RaceForTheRibbon.
Those of you who use Strava or a similar app may also choose to walk, run or cycle in the shape of the Age UK ribbon (a figure of eight). If you'd like to give this a go, be sure to share a map of your route with us too to help inspire others to get outside!
How far do I need to walk, run or cycle?
You don't have to run, walk or cycle a particular distance - just do whatever feels right for you. It might be aen minute stroll round the block, or a 50 mile cycle ride. You can take part in #RaceForTheRibbon on your morning dog walk, or challenge yourself to run a 10k - whatever works for you.
Can I do another activity e.g. kayak or skateboard?
Of course! If you'd like to kayak, skateboard, horse ride or unicycle your way to #RaceForRibbon go ahead! We'd love to see your photos.

What colour should I wear?
Please wear a colour from the Age UK Southampton ribbon (in our logo) when you take part in the #RaceForTheRibbon challenge - orange, purple, blue or green.
Your whole outfit doesn't have to be this colour - it could just be a t-shirt, hat, sweatband or even just a pair of colourful trainers!

How do I share my photo on social media?
Once you've taken a photo of yourself on your walk, run or cycle, you can share this with us on social media using the hashtag #RaceForTheRibbon.
You can also tag Age UK Southampton in your post. Here are the links to our profiles on Facebook, Twitter and LinkedIn.
Facebook: www.facebook.com/ageuksouthampton/
Twitter: www.twitter.com/ageuksoton
LinkedIn: www.linkedin.com/company/ageuk-southampton

What are the benefits of going outside?
Getting outside can boost your mood, increase your levels of vitamin D, and even improve your concentration for the rest of the day.
Remember to maintain social distancing and stick to the Covid-19 safety guidelines in your area.