Coronavirus (COVID-19) and Older People
During this unprecedented time, we wanted to assure you that Age UK South Gloucestershire is still here for older people. We understand that the impact on older people will be significant and so we've put together some information for you and your family. We have already seen an impact on the services that we provide and have made some changes to enable us to continue to support older people in a safe way.
Age UK have created this useful booklet about Coronavirus which you can access on this link https://www.ageuk.org.uk/globalassets/age-uk/documents/information-guides/ageukig59_coronavirus_inf.pdf
If you are concerned or worried about having symptoms then please contact the 111 online coronavirus webpage: www.111.nhs.uk/covid-19.
What we are doing:
Information & Advice

01454 411707 option 1

Mon-Fri (9:30am – 1:00pm)

Our advisers are still available over the telephone to answer any of your questions regarding benefits or money worries and to provide you with any other information that you may find helpful.

Volunteering

01454 411707 option 2 or: volunteering@ageuksouthglos.org.uk

Mon-Thurs (8am – 4pm)

We are urgently looking for volunteers to support isolated and at-risk older people in the community over the coming weeks/months. If you can help, please get in touch using the above details.

Sharing Information

We will continue to share information from the government and South Gloucestershire Council on our Facebook page. Find us at: www.facebook.com/ageuksg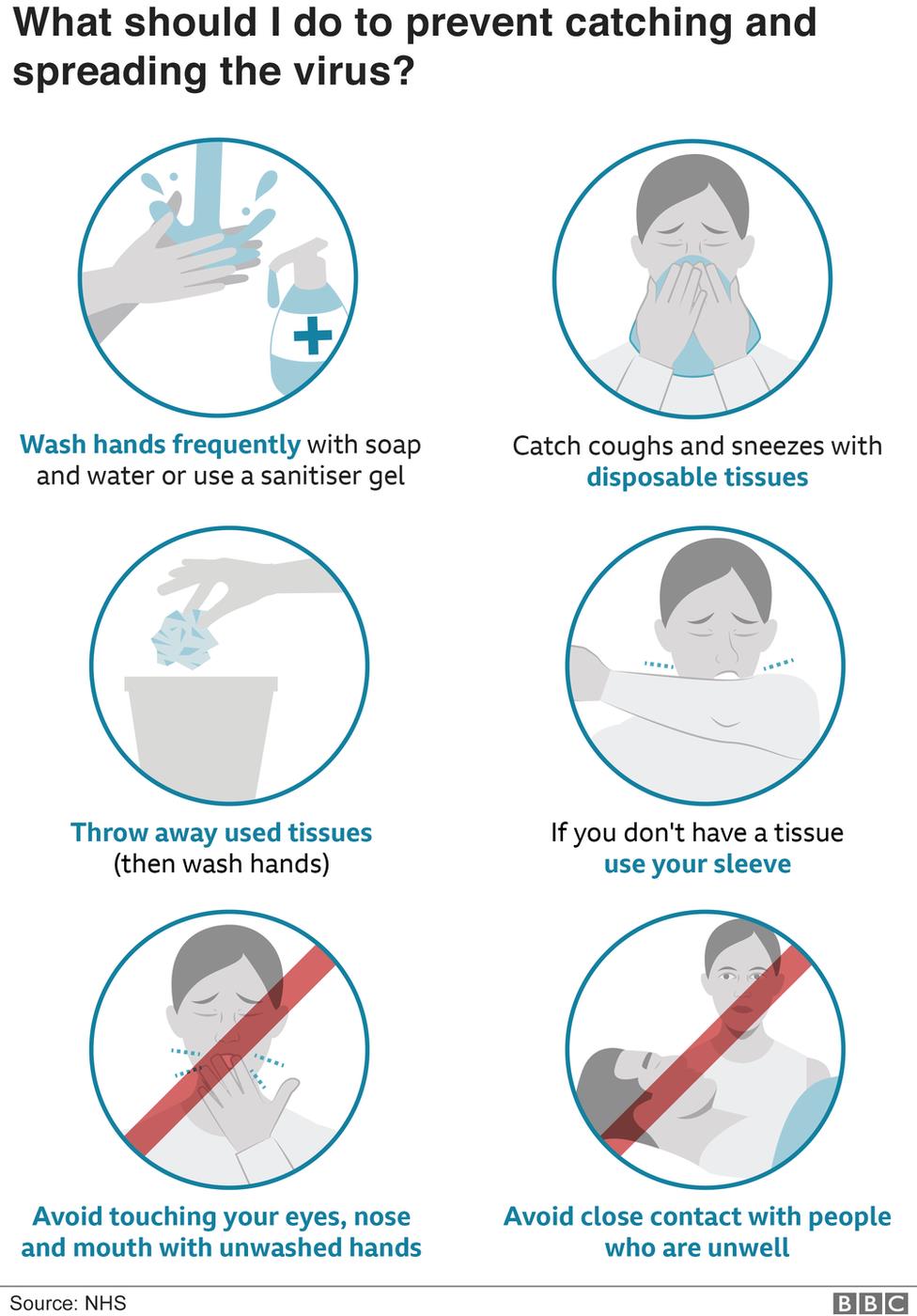 We all have a role to play in preventing illnesses from spreading. We should all:
"Catch it, bin it, kill it"! This means: always carry tissues with you and use them to catch any coughs or sneezes. Then, throw the tissue in the bin, and kill the germs by washing your hands (or use sanitiser gel).
Wash your hands regularly, especially: before leaving the house, when you arrive at your destination, before food preparation or eating, after using the toilet, and after using public transport.
Washing your hands should take as long as singing "Happy Birthday" twice! (around 20 seconds). Make sure you use plenty of soap, and give your hands a really good scrub all over.
If there is no soap and water available, use hand sanitiser gel. We are aware that this is becoming difficult to obtain, but this shouldn't cause alarm – it is a backup option, not a replacement for soap and water (which is always best).
Avoid touching your face (including your eyes, nose, and mouth), unless you have just washed your hands.
Avoid close contact with anyone who is unwell. Close contact means being within 6 feet of someone.
If you feel unwell, and you have flu-like symptoms – please stay at home. It's not very likely that you have coronavirus, but we also don't want to spread the normal seasonal flu or any other germs.
If you have flu-like symptoms, and you have been in close contact with someone who definitely has the coronavirus, OR if you, or someone you are in close contact with, has travelled to one of the affected regions, you should:
Stay at home
Call NHS 111 for advice
DO NOT go to your GP, Urgent Care Centre, or A&E.
We need you!
During these uncertain times we still need to support older people in the community. As we have had to scale back our services we see many older people may now face long periods of time completely alone.
We are seeing a much bigger demand for our already stretched befriending service and we want to make sure that we reach as many older people as possible. If you are able to help then please see our volunteering page and get in touch to see how you can help, or if you would like to support us via a donation please visit our donations page.