Strictly Seated Dancing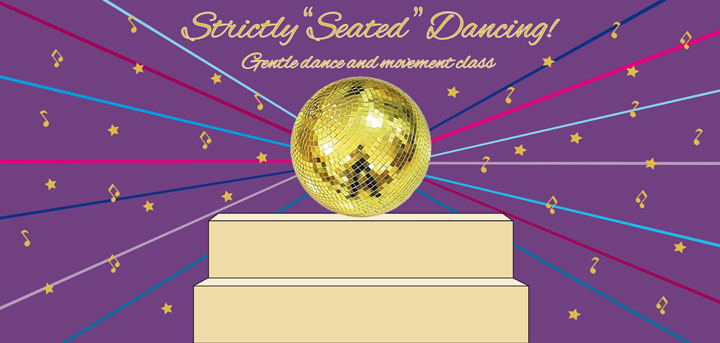 Published on 04 February 2020 02:27 PM
Dance is an excellent way to exercise, socialise and have fun whilst moving to some well-known tunes - even sitting down!
Join us at one of our Strictly Seated Dancing Classes -
Ambleside
Ambleside Parish Centre
Taster Session
Tuesday 12 May
3.00 - 4.00pm
Burton
(Starts 9 March)
Burton Memorial Hall
2nd Monday of the month
(3rd Monday in April)
10.30 - 11.30am
Grange
(Starts 1 April)
United Reformed Church Hall, Grange
Every Wednesday
(April - September)
2.00 - 3.00pm
To find out more about these FREE sessions (thanks to the Postcode Community Fund) and to register your interest, please contact us on 01539 728118. We will be happy to help.