Our Gateway Centre is an information hub in the centre of Barrow-in-Furness.
Who is this for?
Anybody over 18.
What is available?
Our brand new office and resource facility where anyone over 18 can call in for help, right in the town centre, close to Forum 28 and car parks and buses.
The office is offering a comprehensive, confidential advice and support across a wide range of issues, helping you get the help you need when you need it. Booklets and factsheets covering a range of topics, information about our services and a comfortable reception area for you to wait in. If you'd like to speak with one of our case officers, do ask at reception.
Our Friends Exchange befriending service is a great way of reducing loneliness and isolation for people living on their own or for those caring for a relative at home. We need lots of volunteers to come forward to support people living in our local communities in this valuable and much loved service.
In addition, we will be asking you what services you would like to see in towns and villages around the Furness and Millom areas, and then getting local activities going. Our most popular activities include Lunch Clubs in local pubs or restaurants, which we organise at a very good price, Seated Exercise classes, Social groups, Computer training, swimming classes, afternoon tea groups and many, many more.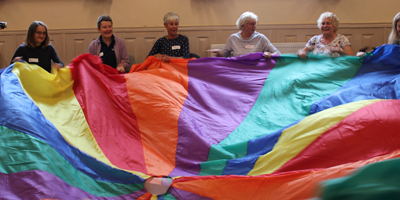 If you would like to suggest an activity which may be welcomed in your local area, or if you would like become a volunteer and help in this vital and rewarding work, don't hesitate, call now, it could be the best thing you've done all year.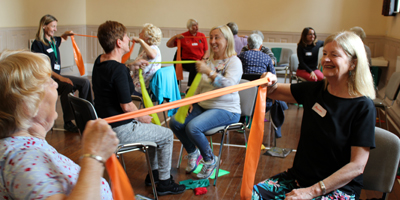 Where and when?
15/17 The Mall
Barrow-in-Furness
LA14 1HL
Monday to Friday 9.00am - 16.30pm
How do I find out more?
Contact us on 01229 444465 and ask about the resource centre.
If you know someone who you think could benefit from using the resource centre, please pass on our telephone number so they contact us.