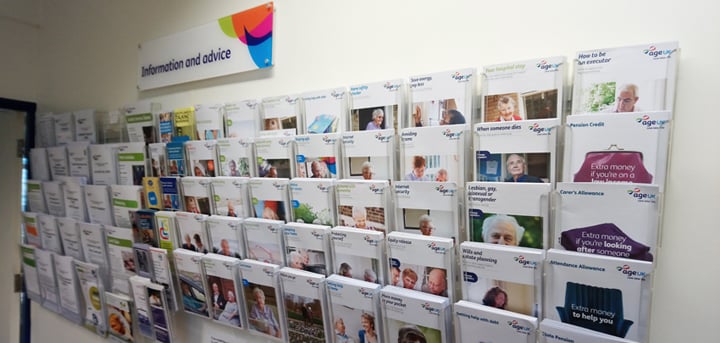 We offer a wide range of quality services, from offering support to help you stay independent, safe and warm in your own home, to fitness and social opportunities. Our services are for anyone in South Lakeland aged 50 or above and their carers.
Advice and Support
Getting back to normal
Improving your income
Coping with an illness or

disability

Making your home safe and

warm

Enabling you to stay safe and independent in your own home

Minor aids and adaptations

Energy supplier advice

Advocacy service
Be confident using your laptop, tablet or mobile phone
Health and Welfare
Falls awareness - working with you to make sure you don't have a fall
Support for hearing impaired people - a drop-in service to help you make the most of your hearing
Friends exchange visiting & telephone service
Power of attorney support
A

ctivities and Events
Lunch clubs - Friends old and new, meeting in a great local restaurant, hotel or pub
Men's activities - It's about getting together with like minded people
Gentle exercises - Staying fit
Home and Care
Staying independent
Housing options
Accessing support at home
Moving to a care home
IT Support and Getting Online
IT Drop in
Digital inclusion
Who Can Access Our Services?
Anybody over the age of 50.
What Services Do We Provide?
Age UK South Lakeland Helpline
Our helpline is a 'one-stop shop' for all of your questions and problems which will also help you to reach the rest of our services.
A dedicated phone number and specialist officers take each call in confidence. We will make sure that everything is covered so you receive the most appropriate information and advice and we are often able to give answers and solutions there and then.
We receive calls about a wide range of topics and we deal with hundreds of different questions. If needed, we will arrange for one of our Officers to make a follow-up call, or decide together that it would be better for a partnership organisation to get in touch.
Call us on 030 300 30003
Compass
The Compass eHub has the simple but ambitious objective of reducing pressure on hospitals caused by avoidable emergency admissions. To do this effectively we need to identify clients most at risk of emergency admissions. Our experience of delivering prevention services and latterly Social Prescribing means we know that whilst the client's health is a prime indicator of "risk" we need to consider the whole picture – a 360 degree view.

Where and when?
Age UK South Lakeland
17 Finkle Street
Kendal
LA9 4AB
Monday to Friday 9.00am - 4.00pm
Contact us to find out more
If you have any questions or would like to know more, please feel free to contact us, and we will be happy to talk to you further.
Our Commitment to Equality & Diversity
Age UK South Lakeland recognises that every person is an individual with different needs, preferences and abilities. We value difference and welcome diversity - both in our workforce and in our services. Download our statement to learn more.