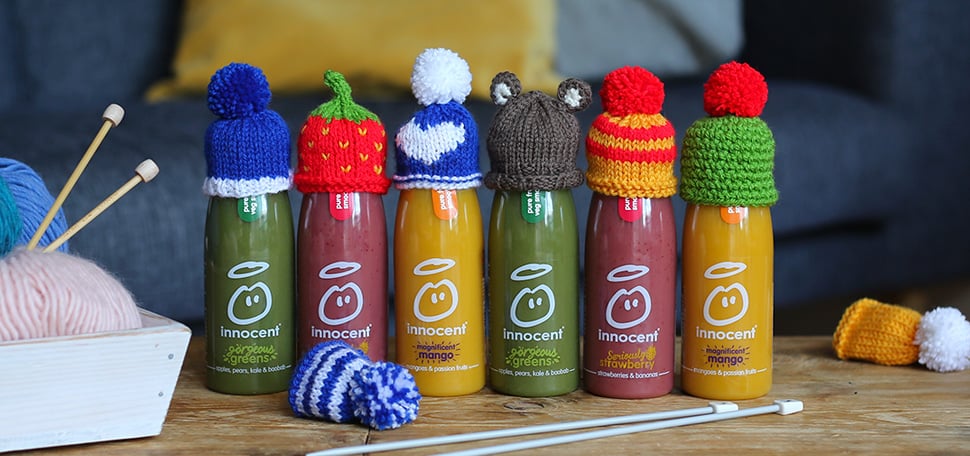 Calling all knitters...
Help raise money for Age UK Stafford and District by getting creative and joining in the Big Knit campaign.
What is the Big Knit?
The Big Knit is a partnership between Age UK and Innocent drinks. The campaign has been running since 2003 and again we are asking all knitters, beginners and pros, to help us knit mini bobble hats for the top of Innocent smoothie bottles. Every hat knitted raises 25p to help Age UK Stafford & District provide support to vulnerable older people.
How to get involved
We would love to receive your wonderful creations. All you need to get started are your needles, some wool, a little bit of patience and a knitting pattern. You can find some fun Big Knit patterns here.
Once you have finished your creations drop them off or post them to:
Bradbury House
Weston Road
Stafford
ST16 3RS