Pet Portrait Competition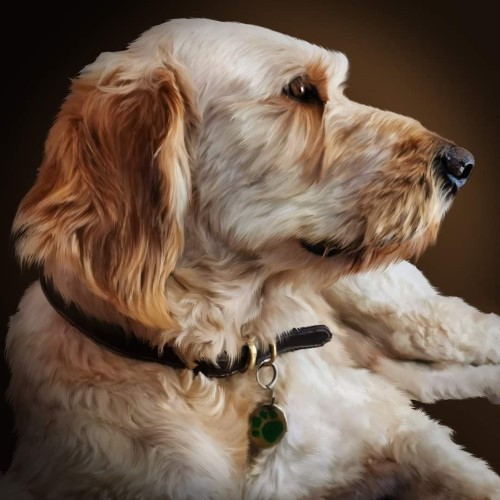 Published on 22 June 2020 04:50 PM
Win a stunning portrait of your pet as a fitting tribute to their friendship during lockdown.
We are very excited to offer a competition to have a hand-drawn digital art portrait of your pet by Suffolk-based artist Lisa Brown, who has very generously donated her time and skill to support Age UK Suffolk.
Age UK Suffolk have been offering friendship and support to older people who may be feeling isolated, lonely and anxious due to lockdown restrictions. You can support us to make more of these calls through donating and entering our Pet Portrait Competition.
Here's how to enter:
Post a picture of your pet on Facebook - we have set up an event page for the competition. Please remember that this is the photo that will be used if your entry is selected, so please see the artist's top tips below to get the best shot!
Tell us how your pet has offered you friendship and support during lockdown in no more than 100 words
Make a donation (we suggest £3 but please give whatever you can – there is no minimum amount) to Age UK Suffolk's Good Day Calls Campaign. As a guide, a donation of 91p could pay for one call to an older person who is feeling alone and isolated, £25 could pay for a weekly call for six months, or £50 could pay for a weekly call for a whole year.
Closing date for the competition is 7th August 2020
Lisa's Top 5 Pet Photography Tips
Use your pet's favourite toy or treat to get their attention towards the camera. You might do this yourself or have someone behind you with it.
Aim for the eyes. You find so much character and expression there, they are my favourite part to draw!
Get down to your pet's level. You'll get a much better photo angle.
Don't use flash. This can ruin the details and will often distort the eyes.
Lighting is everything. Go outside or next to a window. Avoid taking photos in dark rooms or on a cloudy day.
We are incredibly grateful to Lisa Brown, who is very generously donating the winning portrait and her time to Age UK Suffolk. Lisa is a Suffolk- based artist specialising in animals.
Her key medium is "digital art" and you can view her work on her website:
Enter our Pet Portrait Competition