We are very grateful to anyone who might want to organise their own fundraising event to support our services.
We can help you by providing collection tins, posters, stickers, T-Shirts and balloons.
Support our events
We hold a range of fundraising events throughout the year including quiz nights, The Big Knit, coffee mornings, open gardens, concerts, Slip into Slippers,and shopping events so you'll be able to find something to suit you.
Challenges and Treks
If you feel brave enough to take on a new challenge why not raise money for a local charity at the same time – making it even more rewarding and worthwhile.There a number of local and national events for you to take part in. Whether you fancy undertaking a skydive, fun run, marathon, swimming challenge, bike ride, mountain trek or even climbing a mountain, find your challenge and tackle your own Mount Everest.
How your fundraising can help
£10 could help an older person to remain living independently through a one hour meeting with a trained advisor.
£30 could pay for benefits advice that helps older people receive their financial entitlement, improving their quality of life and meet the cost of living.
£50 could fund a year's telephone befriending providing friendship and support for an older person who feels lonely or isolated.
Send us an email telling us what you plan to do and how we can help.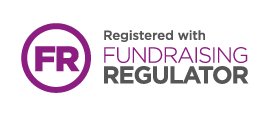 Find out how you can fundraise for us