Loneliness Awareness Week (15th – 21st June)
Help us to combat loneliness in Sunderland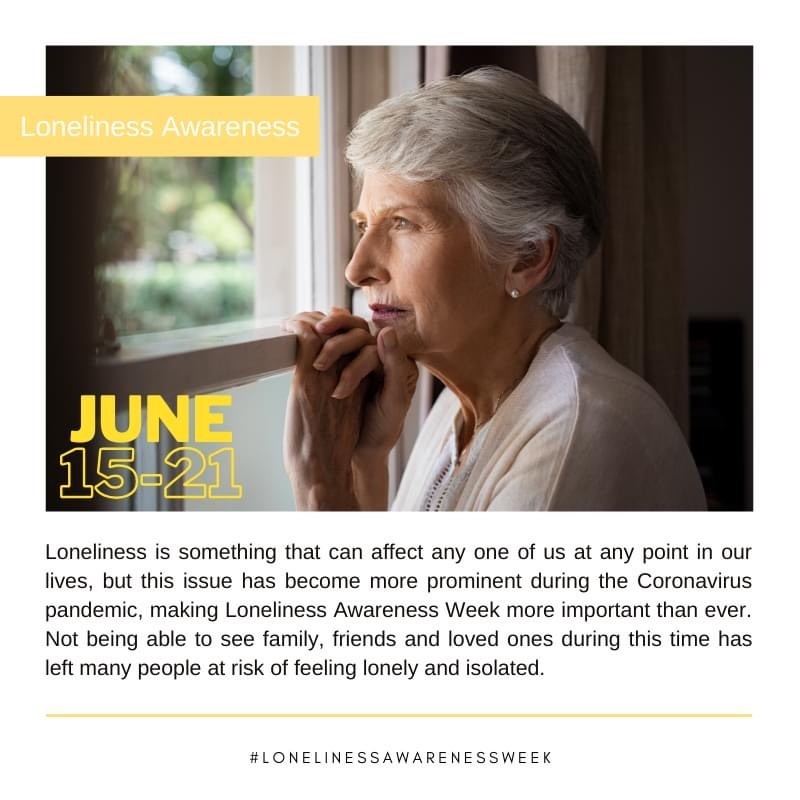 Loneliness in addition to the impact of COVID-19 has had a devastating effect on many older people in Sunderland.
We must talk about loneliness and reach out for support, especially during the current crisis.
Loneliness has a significant impact on health and wellbeing, let's work together to help alleviate its effects in Sunderland.
For information how Age UK Sunderland can help contact us on 0191 5141131 or enquiries@ageuksunderland.org.uk covid19@ageuksunderland.org.uk