Boxing Day Lunch 2018
Published on 03 January 2019 03:07 PM
Age UK Sunderland held their annual Boxing Day Lunch at the Bradbury Centre for the older people of the city who experience high levels of isolation and loneliness during the festive period. The event was well attended and Suzi Sings performed her Christmas themed show. The Deputy Mayor Councillor David Snowdon and Deputy Mayoress Councillor Dianne Snowdon also attended to meet the volunteers and older people. A big thanks to everyone who supported the event and donated including the beautiful handmade Christmas cake.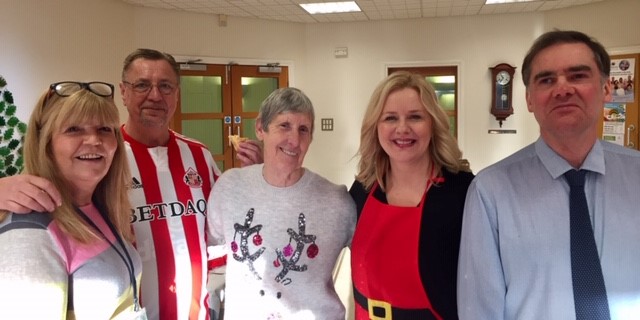 Left to right: Age UK Sunderland staff member Lyn Crawford, volunteer Dennis Price, volunteer Sheila Storer, Director Tracy Collins and staff member Ian Cunningham.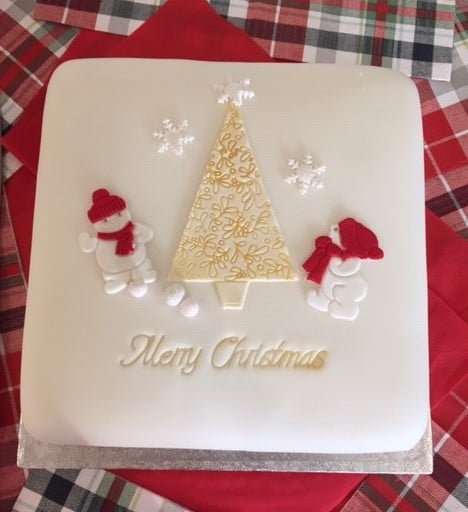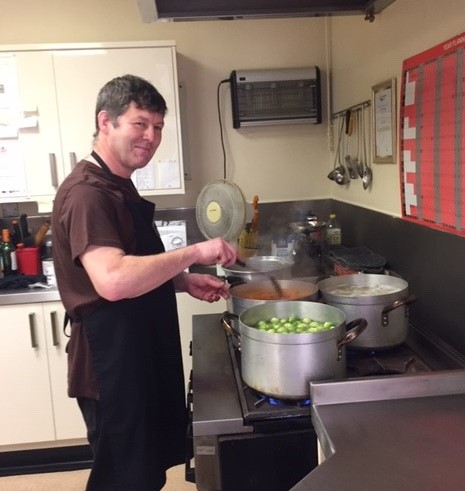 Staff member Peter Harding.