Course fees may vary depending on individual circumstances and the ActivAge staff will be happy to help you and advise you during enrolment days.
Please not course places can be pre-booked in advance of enrolment day.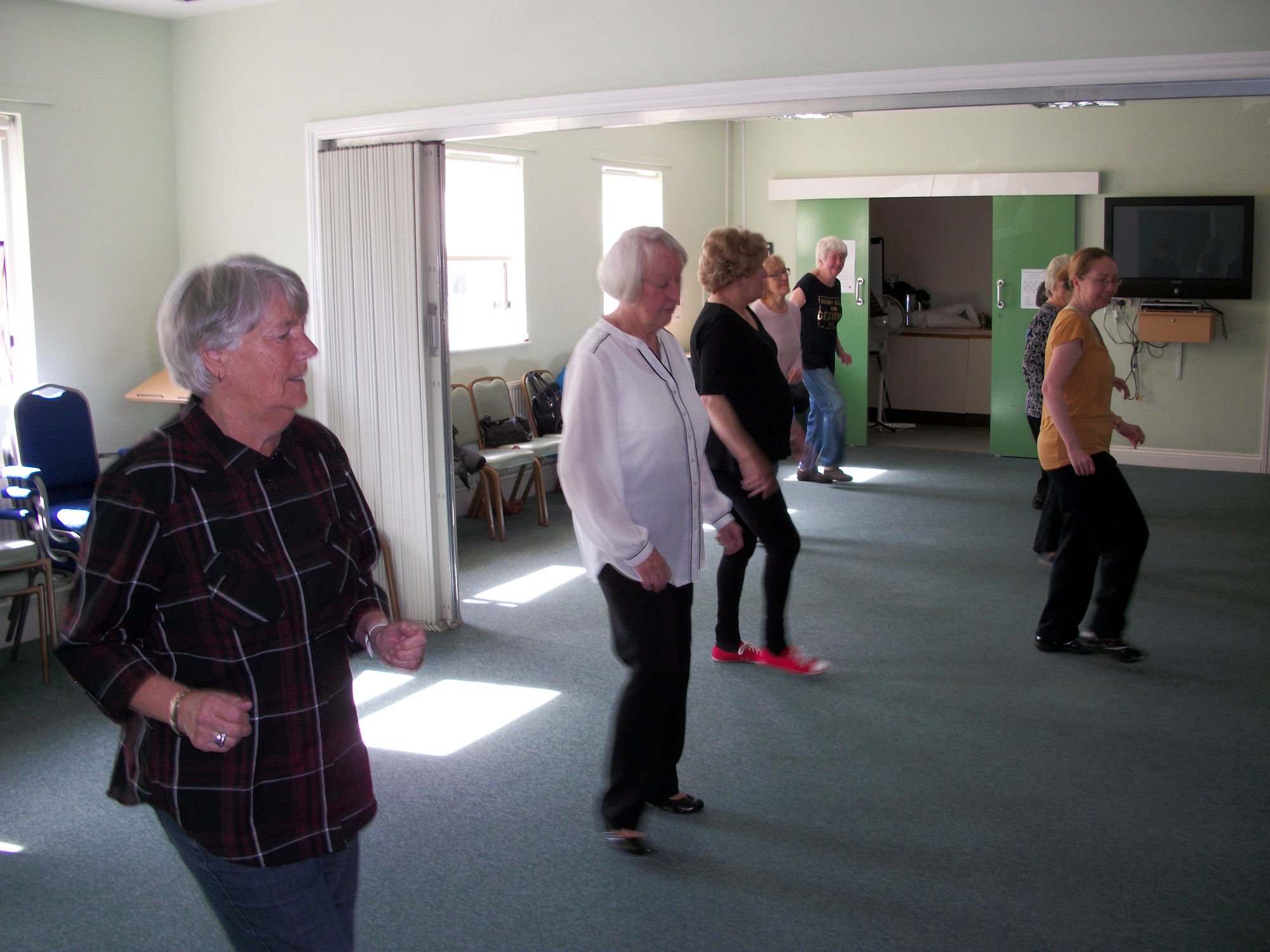 FACL Awards 2017
We are very proud of our learner's achievements and the section below promotes the work our learners have accomplished by attending courses at Age UK Sunderland.
Age UK Sunderland Tutor and Learner win FACL Awards 2017 Click here to view details
Happy Day Singers Group
The "Happy Day Singers" are a mixed group of older people who practice their singing skills weekly in the Bradbury Centre. They have entertained since 2008 in the Sunderland and Ryhope area for ocassions
The group have entertained in the Sunderland and Ryhope area for many different occasions since 2008 including W.I., Old People's Homes, The Little Sisters of the Poor, Church Meetings, Weddings, and Hotel Parties.
The Computer Suite at the Bradbury Centre
Come along to our computer drop-in and learn the basics of family tree online, photo restoration, internet and email or just come along and have an informal chat to find out more.
Our computer suite is open all year round, with Mondays, Thursdays and Fridays allocated for FACL courses.
And for drop in sessions on Tuesdays and Wednesdays 9:30 - 3:30 where you can pop in for some tuition and expert advice about computers and tablets for the cost of £2 per day.
Here is a lovely comment we received from one of our satisfied learners David Warden
"I have been taking lessons with Age UK for quite a while now and have to congratulate the organisation with the way in which it provides for people of more mature years. In particular the courses I have attended which you have been involved with. You almost get a hug when you enter the building - with the office staff downstairs giving you a smile when you walk through the doors. Then the welcome we get from your good self.
As I have said before - you are without doubt one of the best tutors I have ever had on a course - and I have attended a lot over the years. You put everybody at ease and make sure that everyone can follow your instructions. The proof of this is in the centre page spread of the Sunderland Echo of a couple of weeks ago.
I hope from a personal point of view that courses concerning Photo Renovation etc., will continue and I will still pay for them as they are extremely good value for money. I learnt a while ago about life long learning - and you and Age UK are providing just that for those people - like me that aren't ready yet for the slippers and hearth. Keep up the excellent work. I would be grateful if you could pass this up the line to your superiors."
Ideas for future courses: We always welcome ideas for new courses and activities. If you have any suggestions for new activities you'd like us to introduce, please speak to the ActivAge staff.
Our Courses and Activites are supported by: Sunderland City Council Family Adult and Community Learning, Education & Skills Funding Agency, European Social Fund, Raich Carter Sports Centre and Online Centres Network.

For further information about ActivAge please contact:
Angela Newton
ActivAge Manager
Age UK Sunderland
Bradbury Centre
Stockton Road
Sunderland
SR2 7AQ
Phone: 0191 514 8334 or 0191 514 1131
ActivAge Programme of Activities Spring 2019 Leaflet
Download information below