Christmas Carol Service 2019
A fantastic Start to the Christmas Season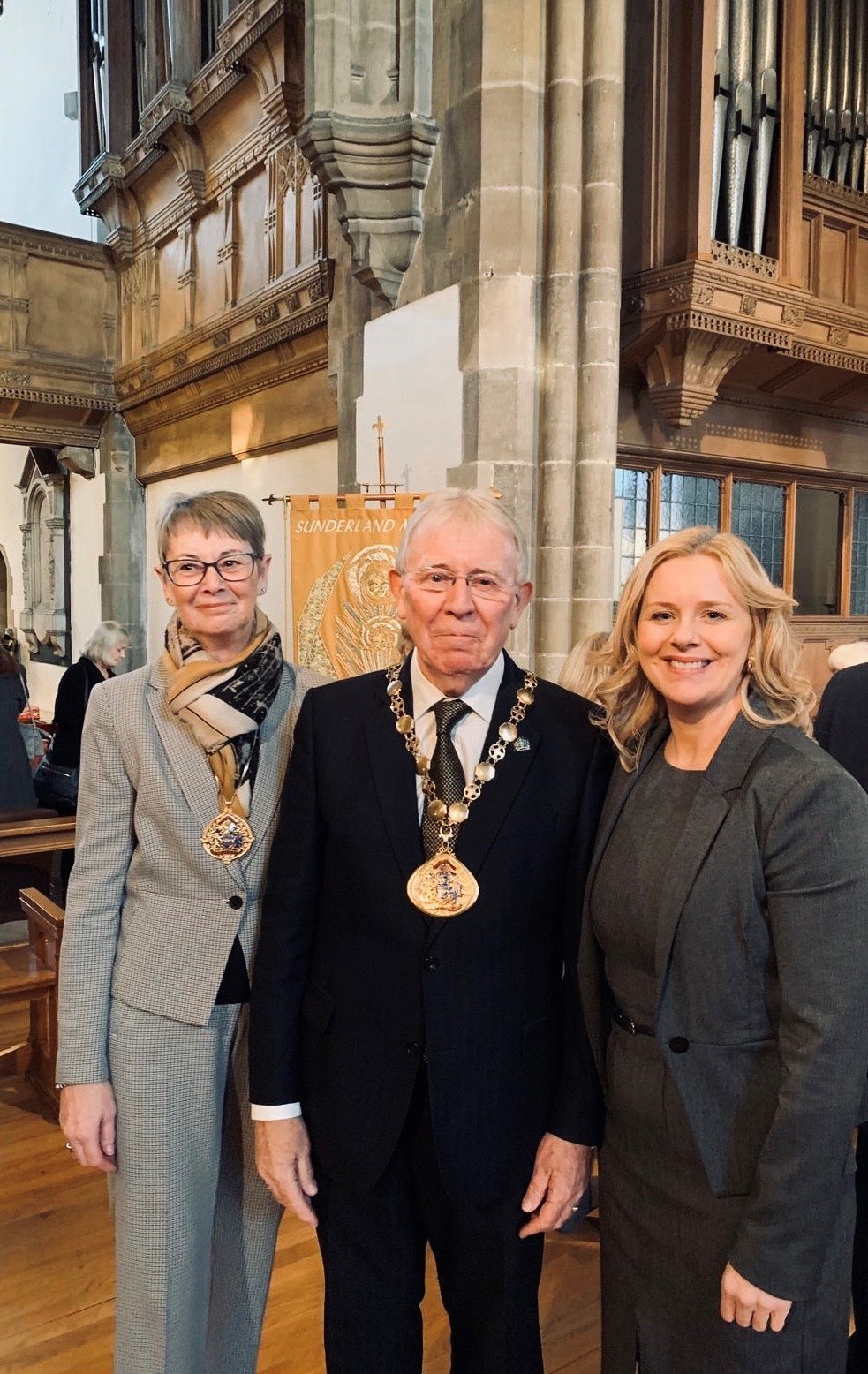 Left to right, The Deputy Mayoress of the City of Sunderland, Councillor Dorothy Trueman, The Deputy of Mayor of the City of Sunderland, Councillor Harry Trueman and the Director of Age UK Sunderland, Tracy Collins.
Age UK Sunderland held its annual Christmas Carol Service at the Minster today.
The service was conducted by Reverend Jacquie Tyson and, as usual, the Minster was packed to the rafters with a congregation who had the chance to enjoy music from the Age UK Sunderland Music Appreciation Group as well as East Herrington Primary Academy Choir. Everyone also got the chance to sing a selection of Carols to ring in the festive season.
Tracy Collins, Director of Age UK Sunderland commented "The Christmas Carol Service was a great success again this year, thank you to all who contributed to its success and thank you to everyone who made a donation to Age UK Sunderland, your donation goes a long way in helping us to improve the lives of older people across the City".